How to enjoy Tongari Road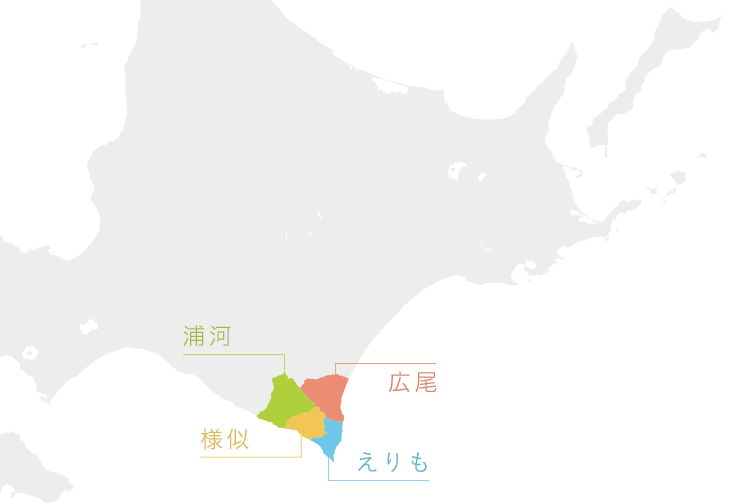 Embraced by the magnificent nature、
traveling leisurely
The towns of Urakawa, Samani, Erimo, and Hiroo face the Pacific Ocean with the Hidaka Mountains in the background.
These four neighboring towns can be toured by three national roads (Golden Road, Tenma Kaido, Hidaka-Yabakei Kaido), which are called "Tongari Road" because of the triangular shape of each driving course.
Tongari Road has many "specials" to offer.
Special cuisine that is made with the wholesome nature's gift of southern Hokkaido and prepared by proficient local chefs.
Special cultures and industries that was established through everyday but unique lives of the locals.
And the ever changing views of the nature seen all over the Tongari road region. Mt. Apoi (Samani town) has been selected as one of the 100 Famous Mountains of Flowers. There are also mountain range of Hidaka Mountains, reefs and cliffs, and coastline overlooking the Pacific Ocean to name a few.