Tongari Cuisine Blog
【Tongari Cuisine Blog】
vol.2 100% Pure Cherry Tomato Juice
---
What is Tongari Cuisine Blog
In 2019, we started the project "Team Tongari" in collaboration with Tongari Road Wide-area Cooperation Council and Hokkaido Camera Girls' Association.
Team Tongari has been working on a project to promote the charms of Urakawa, Samani, Erimo, and Hiroo through photography and words to supplement.
"Team Tongari" was initiated from a group of camera loving local girls.
21 women living in Tongari Road area have been taking photographs while rediscovering the beauty of their home towns.
"Tongari Cuisine Blog" is a report about the team's recent discoveries of local gems of hidden deliciousness of Tongari Road.
---
vol.2 Urakawa

100% Pure Cherry Tomato Juice
Urakawa Town Hamada Farm offers special tomato juice made from their speciality cherry tomato, "Carol 10".
It is 100% pure tomato juice. There are no preservative or coloring, not even a drop of water.
This juice has a good balance of acidity and sweetness, and a soft texture that is easy to go down the throat.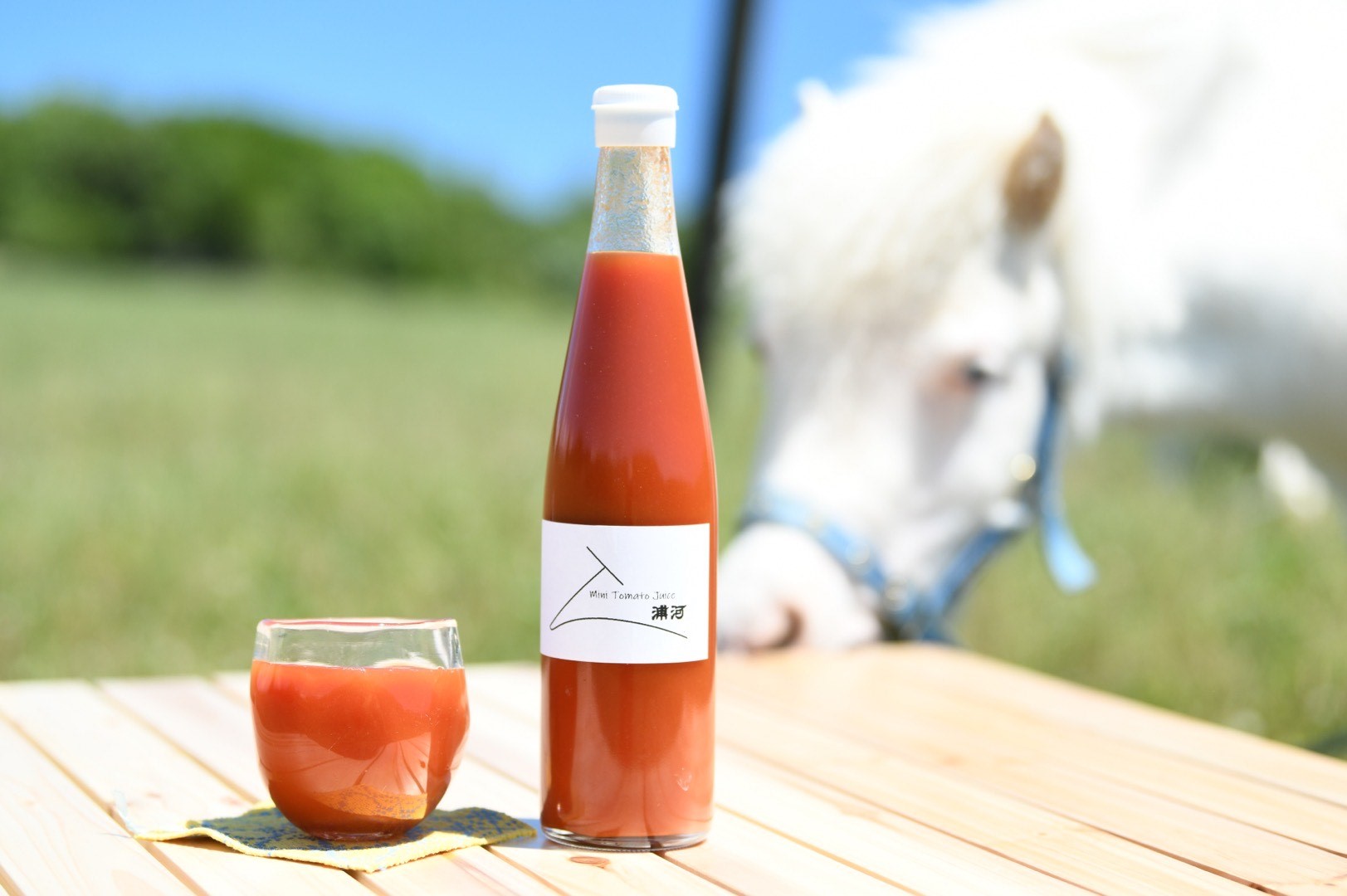 Tomato juice is produced all over the country, but the taste and finish of the tomatoes vary depending on the weather conditions of the year, making it difficult to find a good tomato juice with consistency.
Hamada Farm's cherry tomato juice is consistently delicious every year.
It is good cold, but surprisingly for tomato juice, it is the best at room temperature because it enhances the sweetness of the tomatoes.
I hear it's great for making minestrone and tomato juice jellies!
Kids enjoy drinking it too.
Even horses are also very interested in Hamada Farm's cherry tomato juice.
Where to buy・Inquiry
■Urakawa Tourist Association, general incorporated association
27 Odori 2-chome, Urakawa TEL 0146-22-3200
■Pan Paka Pan (ぱんぱかぱん)
1-1 Sakaimachi Higashi 1-chome, Urakawa  TEL 0146-22-4595
■Mitsuichi produce market Saika (三石直売所 菜花)
161−1 Mitsuishi Kerimai, Shin Hidaka TEL 0146-37-6116
Note: Due to the popularity of this product, stock seems to be low. The next batch will be out in October or November, so stay tuned!
Photo・Written by
---
Haruka Takamura (Urakawa/Team Tongari)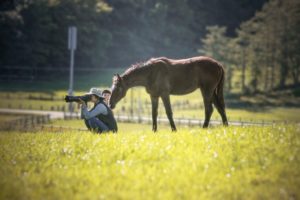 I was fascinated by the world of horses from a photograph of a racehorse, and six years ago, I married into Takamura Farm, a racehorse production farm in the Ebue of Urakawa.
My family and I spend our days peacefully together with the horses.
I have loved cameras since I was a high school student, and have been taking pictures of my favorite scenery.
At the moment, I am mainly taking pictures of my favorite horses and children.
I want to continue to take pictures of horses that are full of charm, that can make you smile with just one picture, and that can even change your destiny.
On Takamuara Farm's Facebook and Instagram pages, I have been posting not only photos of horses and children but also many photos to show about our local area.
Urakawa has the ocean, mountains, and many delicious restaurants and local foods.
I hope you will take a trip to Urakawa Town and the other four towns along the Tongari Road.
Team Tongari will continue to publish this "Tongari Cuisine Blog" until the end of August.
We'll be updating this regularly from now on, so stay tuned!
▼Hokkaido Camera Girls' Association Website https://hokkaido-camera.com/