Tongari Cuisine Blog
【Tongari Cuisine Blog】
vol.5 Town where there is no KFC
---
What is Tongari Cuisine Blog
In 2019, we started the project "Team Tongari" in collaboration with Tongari Road Wide-area Cooperation Council and Hokkaido Camera Girls' Association.
Team Tongari has been working on a project to promote the charms of Urakawa, Samani, Erimo, and Hiroo through photography and words to supplement.
"Team Tongari" was initiated from a group of camera loving local girls.
21 women living in Tongari Road area have been taking photographs while rediscovering the beauty of their home towns.
"Tongari Cuisine Blog" is a report about the team's recent discoveries of local gems of hidden deliciousness of Tongari Road.
---
vol.5 Samani

Town where there is no KFC

Hokkaido Samani town is located next to Erimo town, which is famous for Cape Erimo.
It is very rare that people from outside of Hokkaido can read "Samani" correctly from how it is written in Kanji (Chinese origin alphabets) "様似".
And there is no KFC in this town.
If you want to get fried chicken from KFC, you will have to drive an hour and half, so I rarely have KFC anymore since I moved to this town.
"What do people in this town have for Christmas?!?!" (Side note: Having KFC for Christmas Eve has been a "tradition" in Japan, or at least KFC will be the first thing Japanese people imagine for Christmas eve dinner.)
According to my husband who is born and raised here, that would be "Toriashi (Chicken thighs)" from local store Kudo Shoten.
Kudo Shoten is a private store located near Oyakoiwa, one of the most scenic spots in Samani Town.
At first glance, it looks like a convenience store with a "Sellers" sign even though the store name is Kudo Shoten. However, it is a popular store for tourists because it sells fresh shellfish and fish caught in Samani, as well as fish cakes and bento (lunch boxes) made from them.
As soon as you enter the store, there are a few tables on your right. Around the tables are magazines and newspapers that you can read freely. Also, local grandmothers often enjoy having well-wishing meetings with their friends here.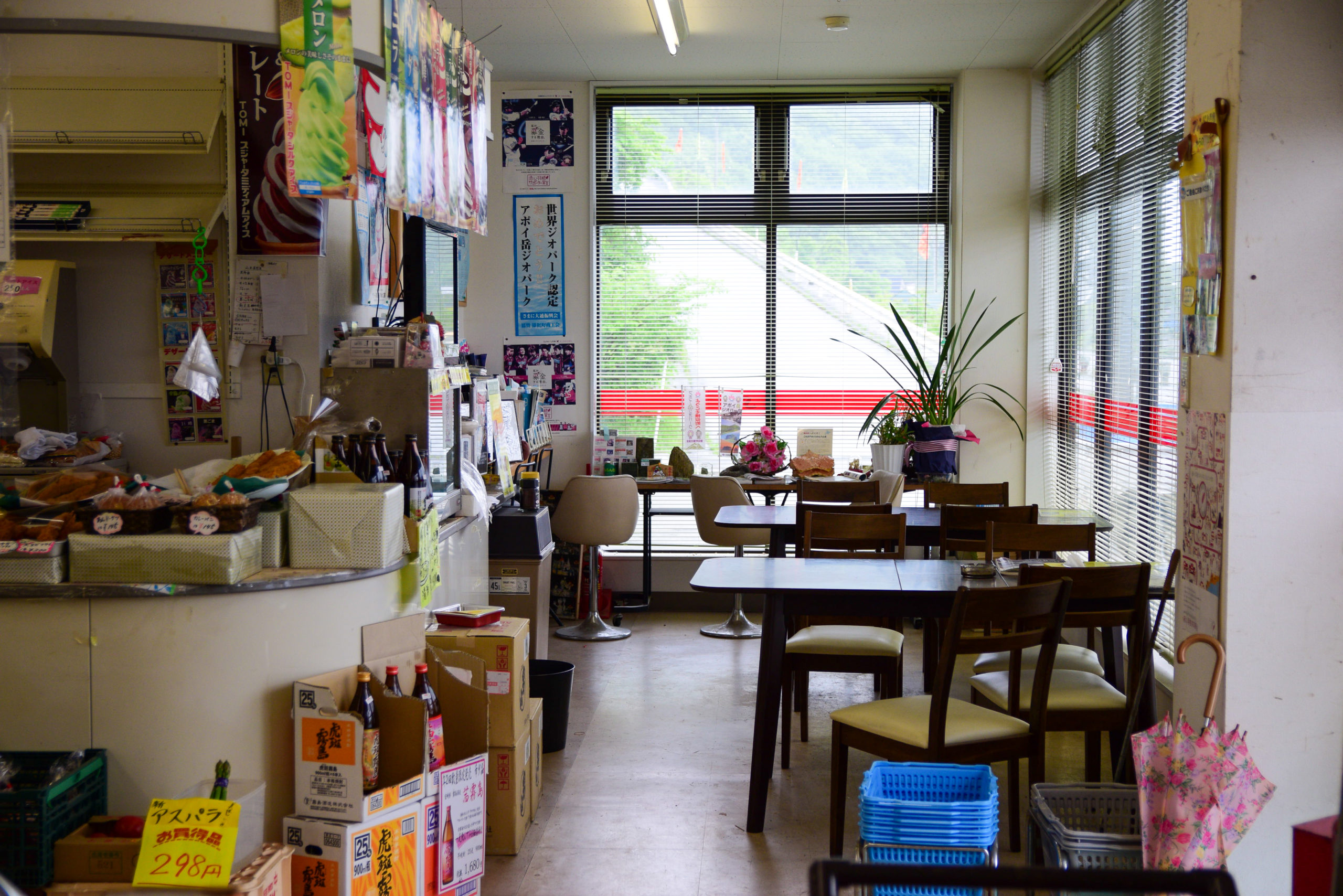 In front of the cashier's counter, freshly fried items and other individually packed and ready-to-eat local food is lined up, and next to them, in the heated shelf, the chicken thighs.
In the small town of 4,000 people, 150 chicken thighs are sold a day, and around Christmas, 1,500 chicken thighs are sold.
Since my husband said those are the Christmas Eve food items to have, I went to get some on Christmas day…and guess what? They were sold out! The workers seemed like they could hardly catch their breath producing those mysterious chicken thighs just to fulfill the pre-orders. I will be sure to get myself onto the pre-order list next year.
Luckily, there were 10 today, so was able to get 2 for my husband and I.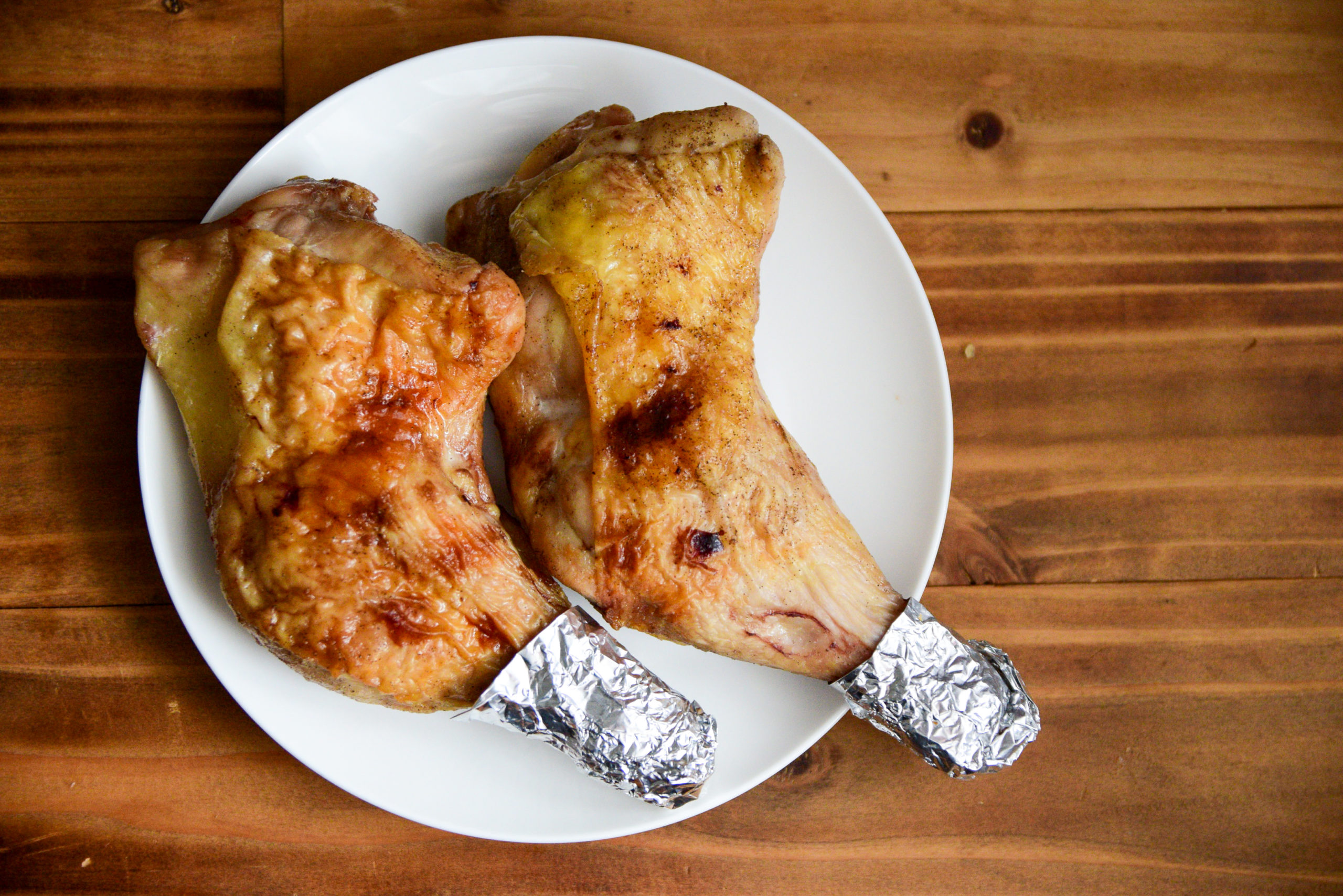 What a magnificent bone-in chicken thigh! ¥280 plus tax for one chicken thigh. It is flavored simply with salt and pepper.
Many people especially women avoid chicken skin or fatty parts of pork, but those are my favorites! This chicken thigh of course has skin on.
What a juicy and tender meat that you cannot help making some 'Mmmmmm' sounds. It is a large piece, so one can satisfy you physically and emotionally.
Just a thought popped up in my head, "Is this much more reasonable and satisfying than KFC?".
It as been 5 years since I moved to this town. It is not rare that I feel "Yummy!" not just from how it taste, but also from the fresh local ingredients, the people who prep or sell, and all other things associated with the food. This is an unbelievable change for me who lived in a world of chained restaurants.
The first thing you should do when you come to a town is to eat the delicious food that is loved by the locals. It will give you a chance to start thinking deeply about why the food is so delicious, why the nature is so rich, why the scenery is so beautiful, and many other things about the town.


Where to buy・Inquiry
■ Marusan Kudo Shoten (マルサン工藤商店)
Nishimachi, Samani TEL 0146-36-2355。

Photo・Written by

---
Sachi Ohmiya (Samani/Team Tongari)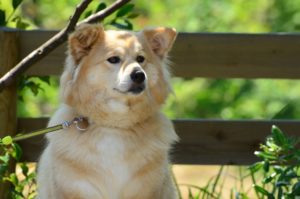 It has been 5 years since I migrated to Hokkaido from Kanto after graduating college.
My recent favorite thing is to take pictures of my 1 year old daughter who loves to play in the big nature of Hokkaido. She also loves Oyakoiwa Fureai Beach in Samani.
Team Tongari will continue to publish this "Tongari Cuisine Blog" until the end of August.
We'll be updating this regularly from now on, so stay tuned!
▼Hokkaido Camera Girls' Association Website https://hokkaido-camera.com/