Tongari Cuisine Blog
【Tongari Cuisine Blog】
vol.8 The New Hope of Urakawa Summer Strawberry "Suzuakane"
---
What is Tongari Cuisine Blog
In 2019, we started the project "Team Tongari" in collaboration with Tongari Road Wide-area Cooperation Council and Hokkaido Camera Girls' Association.
Team Tongari has been working on a project to promote the charms of Urakawa, Samani, Erimo, and Hiroo through photography and words to supplement.
"Team Tongari" was initiated from a group of camera loving local girls.
21 women living in Tongari Road area have been taking photographs while rediscovering the beauty of their home towns.
"Tongari Cuisine Blog" is a report about the team's recent discoveries of local gems of hidden deliciousness of Tongari Road.
---
vol.8 Urakawa

The New Hope of Urakawa Summer Strawberry "Suzuakane"

When you take a bite out of a Suzuakane strawberry, the tanginess first fills your mouth followed by the sweetness along with the deliciousness of the strawberry.
Suzuakane is favored in confectioneries for its firm flesh and bright red color. Many Tokyo metropolitan confectioneries favor Sazuakane from Urakawa, and it has become a core growing industry of Urakawa Town over the years.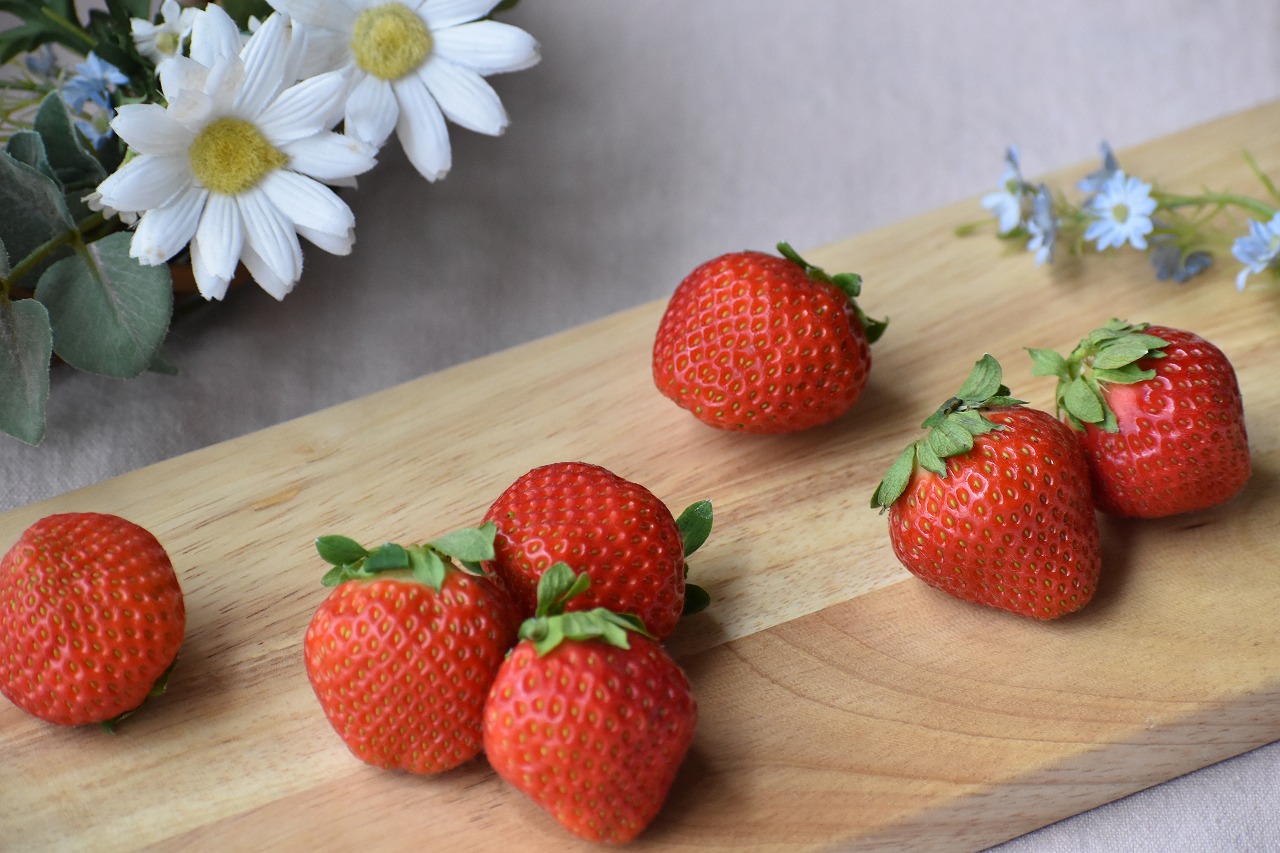 Urakawa used to be famous for its racehorses and Hidaka kelp, but with economic downturns the racehorse industry was forced to shift to the light horse industry. To fight the economic downturns, the local JA (Japan Agricultural Cooperatives), government, and agricultural extension center joined forces and started growing summer strawberries in 2003. Initially, there were only four farmers, but since then, the number of new farmers has steadily increased, and in 2014, the production volume grew to be the largest in Japan.
In order to further promote summer strawberries, Urakawa Township has designated every July 15th as "Urakawa Summer Strawberry Day" since 2016. Every year, the event has been a great success and its popularity has been increasing every year.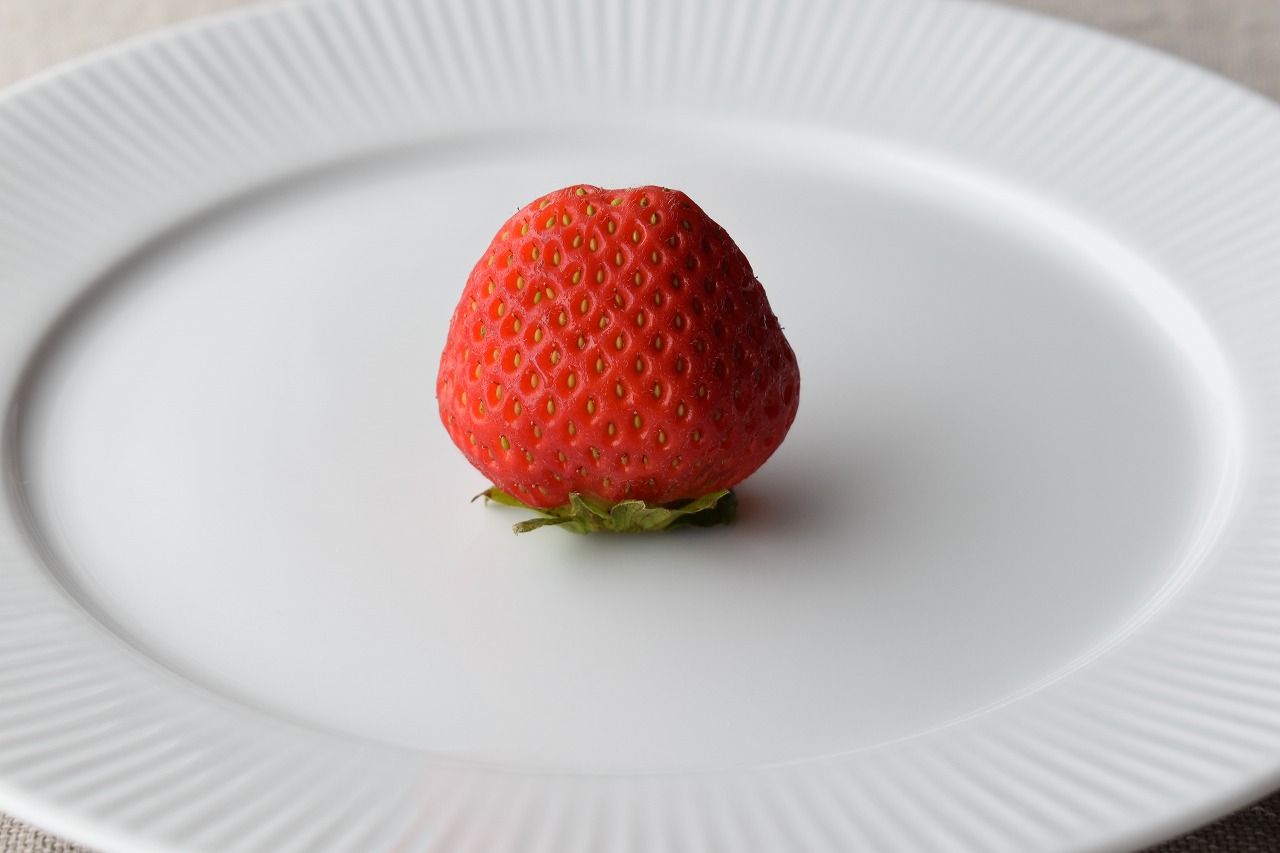 In efforts to reduce waste of not-optimal sized strawberries, products like ice cream have been in development.
Hokkaido Strawberry Promotion Co., Ltd. is a group of young farmers in the town, and their "Summer Strawberry Ice Cream" has been highly evaluated in various fields, including being certified as "High Grade Food S of the North" by food experts.
It can be purchased online, at major department stores and tourist facilities in Hokkaido. It also has become a popular return gift for Furusato taxpayers of Urakawa Town.
In 2019, a parfait shop "Berry Berry Crazy" has opened in Sapporo, specializing in summer strawberries from Urakawa.
We look forward to seeing the direction Suzuakane continues to grow in the future.
Where to buy・Inquiry
■Produce market KashuKashu (カシュカシュ)
Sakaimachi Nishi 6-chome, Urakawa    TEL 0146-22-4933
■Produce market Hatake no uta (畑のうた)
2-6-15 Sakaimachi Higashi, Urakawa  TEL 0146-26-7771
※This is a seasonal product (from June to the end of October), so please contact those markets for availability and more information.
Where to taste Suzuakane Parfait
■Berry Berry Crazy (ベリーベリークレイジー)
2nd floor 20 Nishi 5-chome, Minami 3-Jyo, Chuo-ku, Sapporo TEL 011-299-5858

Photo・Written by

---
Aki (Urakawa/Team Tongari)

Born in Urakawa.
The first half of my life I lived and traveled in Japan and abroad, and the second half I returned to Urakawa and rediscovered the charm of my hometown.✨
In the midst of all this, I came across a camera, and through the viewfinder, I've been enjoying close quarters travel, including discovering the nature around me in Urakawa.
Team Tongari will continue to publish this "Tongari Cuisine Blog" until the end of August.
We'll be updating this regularly from now on, so stay tuned!
▼Hokkaido Camera Girls' Association Website https://hokkaido-camera.com/