Tales of my Tongari town
vol.10  A therapeutic spot where you can spend some quality quiet time
---
【Tales of my Tongari town】
In 2019, we started the project "Team Tongari" in collaboration with Tongari Road Wide-area Cooperation Council and Hokkaido Camera Girls' Association.
Team Tongari has been working on a project to promote the charms of Urakawa, Samani, Erimo, and Hiroo through photography and words to supplement.
"Team Tongari" was initiated by a group of camera-loving local girls.
23 women living in Tongari Road area have been taking photographs while rediscovering the beauty of their hometowns.
"Tales of my Tongari town" is a new series of reports about the team's recent discoveries of local gems of Tongari Road.
Starting from this 10th issue, we will introduce "people, objects, and things" that our members would like to recommend to you.
---
vol.10 Urakawa
A therapeutic spot where you can spend some quality quiet time
---
① Lupinus Hill
---
I have two favorite spots for a therapeutic view.
 One is Lupinus Hill, where you can overlook the Port of Urakawa.
It is privately owned, but the property is open to the public.

The owner and his wife tenderly take care of the hill so that visitors can enjoy the scenery, and from June to October, many flowers including lupines, hydrangeas, and cosmos bloom.

Depending on the season and time of day, you can see different scenery of flowers, boats in the harbor, and sunsets, making it a photo-worthy spot that you will want to visit again and again.

② Oromap observatory
---
The other is the Oromap Observatory, located along the Tenma Kaido (national highway) on Route 236 heading toward Tokachi.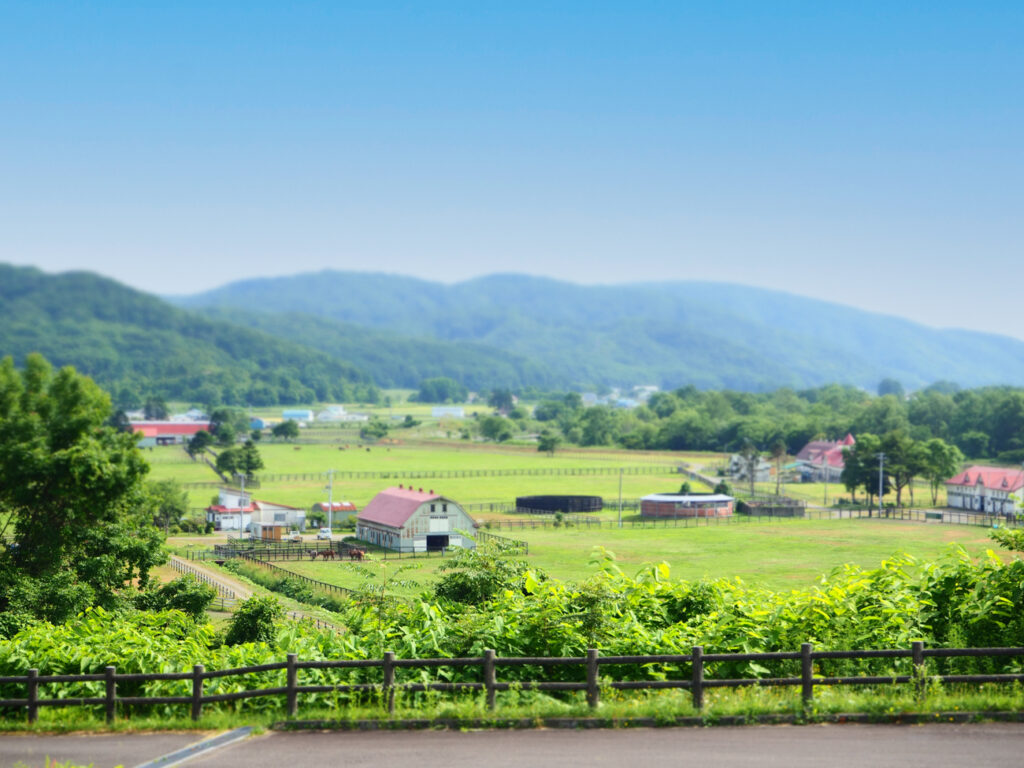 Oromap observatory is a nature-rich place overlooking the ranch where you can hear the soothing sounds of birds singing, the murmuring of the river, and the rustling of plants.

The best time to visit is early May, when you can drive through the cherry blossom trees and farm scenery that is filled with beautiful greenery.
 Although it is a bit far from downtown Urakawa, it is a relaxing spot to go when you want to spend some quiet time.

Both Lupinus Hill and Oromap Observatory are furnished with benches, so enjoy a scenic picnic lunch with some of the local delicacies.
Spot Information
① Lupinus Hill: 10 Shiomi-cho, Urakawa (behind the Family Sports Center)
② Oromap Observatory: Kamikineusu, Urakawa (closed during winter)
Websites
■Facebook "Hokkaido Urakawa Town Navi-Channel" @uraran.kawatan
⇒https://www.facebook.com/uraran.kawatan
■ Urakawa Town HP
⇒https://www.town.urakawa.hokkaido.jp/chousei/urakawa-character.html
Photo・Written by
Saori Uda(Urakawa/Team Tongari)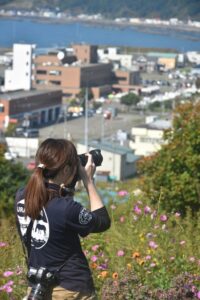 Born and raised in Urakawa.
I started photography through work and am still a beginner, but now I am growing to love it!
I am learning to take photos that are unique and only found in Urakawa. I love Japan's local mascots!

The location information is also available on Google Map as "Tales of my Tongari town"!
Team Tongari will continue to publish this "Tales of my Tongari town" until the third week of October.
Stay tuned!
Check out all our blogs here