Tales of my Tongari town
vol.11 A place where you can admire the different expressions of the four seasons 〜 "Oyakoiwa (parents and a child rocks)" and the pastureland~
---
【Tales of my Tongari town】
In 2019, we started the project "Team Tongari" in collaboration with Tongari Road Wide-area Cooperation Council and Hokkaido Camera Girls' Association.
Team Tongari has been working on a project to promote the charms of Urakawa, Samani, Erimo, and Hiroo through photography and words to supplement.
"Team Tongari" was initiated by a group of camera-loving local girls.
23 women living in Tongari Road area have been taking photographs while rediscovering the beauty of their hometowns.
"Tales of my Tongari town" is a new series of reports about the team's recent discoveries of local gems of Tongari Road.
Starting from the 10th issue, we will introduce "people, objects, and things" that our members would like to recommend to you.
---
vol.11 Samani
A place where you can admire the different expressions of the four seasons ~ "Oyakoiwa (parents and a child rocks)" and the pastureland~
---
【Various expressions of the Oyakoiwa in each season.】
I would like to introduce you to a popular spot in Samani Town, the Oyakoiwa.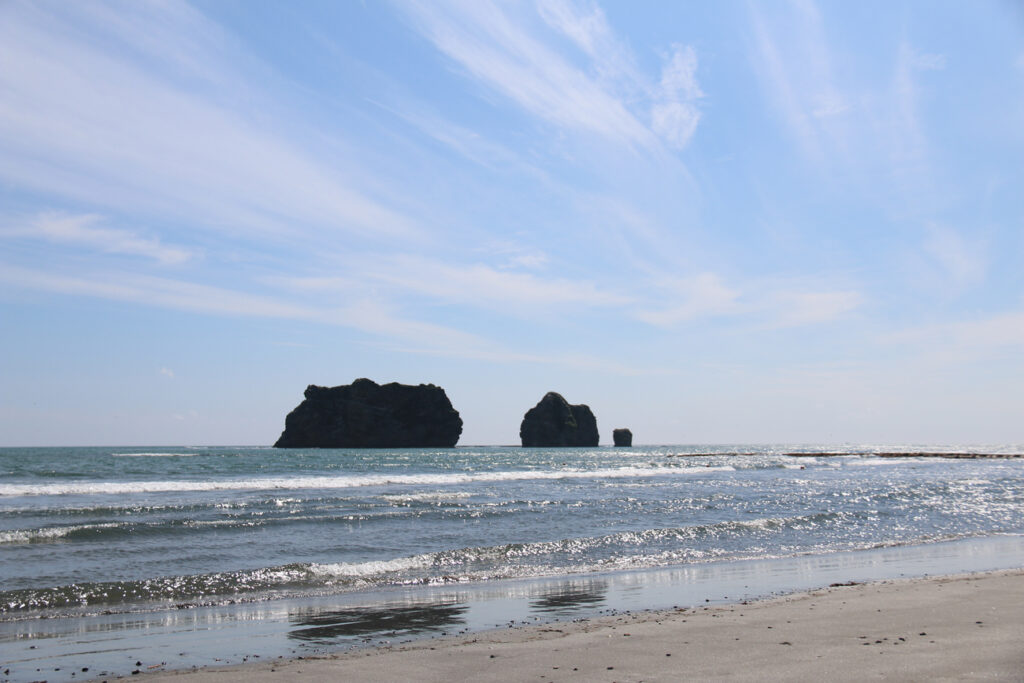 On the coast of Nishimachi, Samani, there is the Oyakoiwa, a group of large, medium, and small rocks that look like a father, mother, and child lined up side-by-side.
Oyakoiwa is made of volcanic rock, and it is said that the surrounding sandy soil disappeared a long time ago, leaving only the hard volcanic rock there.


In summer, the sea breeze is so soothing, and in autumn, the sunsets are mysterious.
In the winter, ice cubes called "jewel ice" are washed up on the shore as the ice from the river breaks up and drifts across the sea.
Even in the very same place, each season brings a different appearance.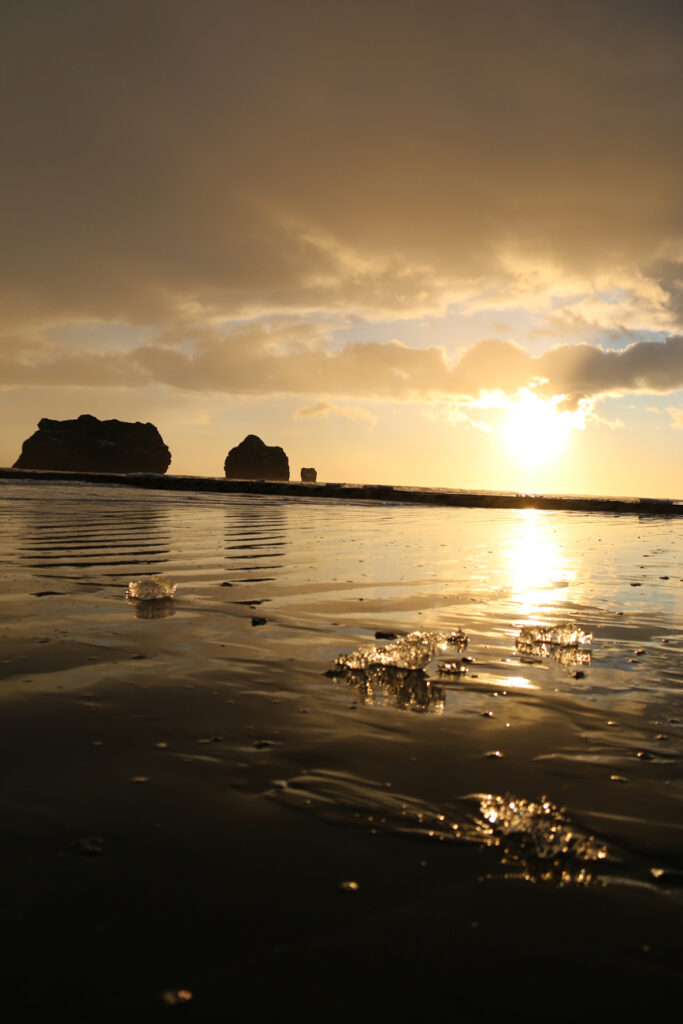 You will not be disappointed experiencing a different seasonal expression of nature every time.

【It is spring! Run, Tonekko, run!】
---
I like to drive around in scenic nature views, and I have a favorite spot in Samani to share.
It is the pastureland where thoroughbreds are born in early spring.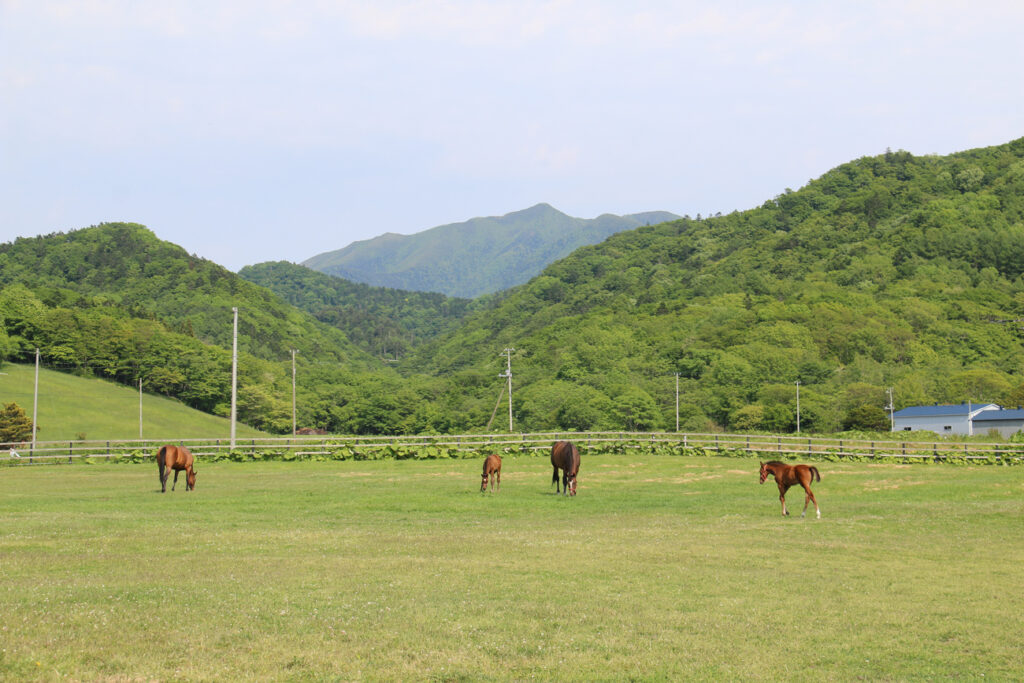 It is also the time of year when the grass turns green, and it is such a pleasant season.
I can feel that summer is just around the corner, and I enjoy the ride while looking at the scenery with the horses in it.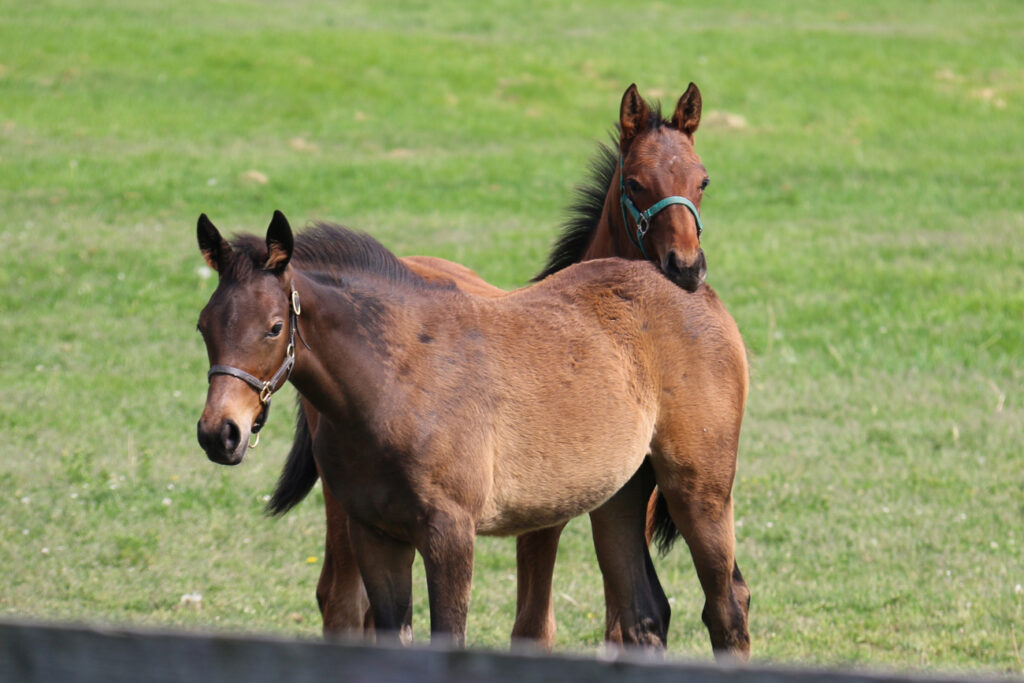 This is a familiar sight in Tongari area, but it will always be my favorite scenery.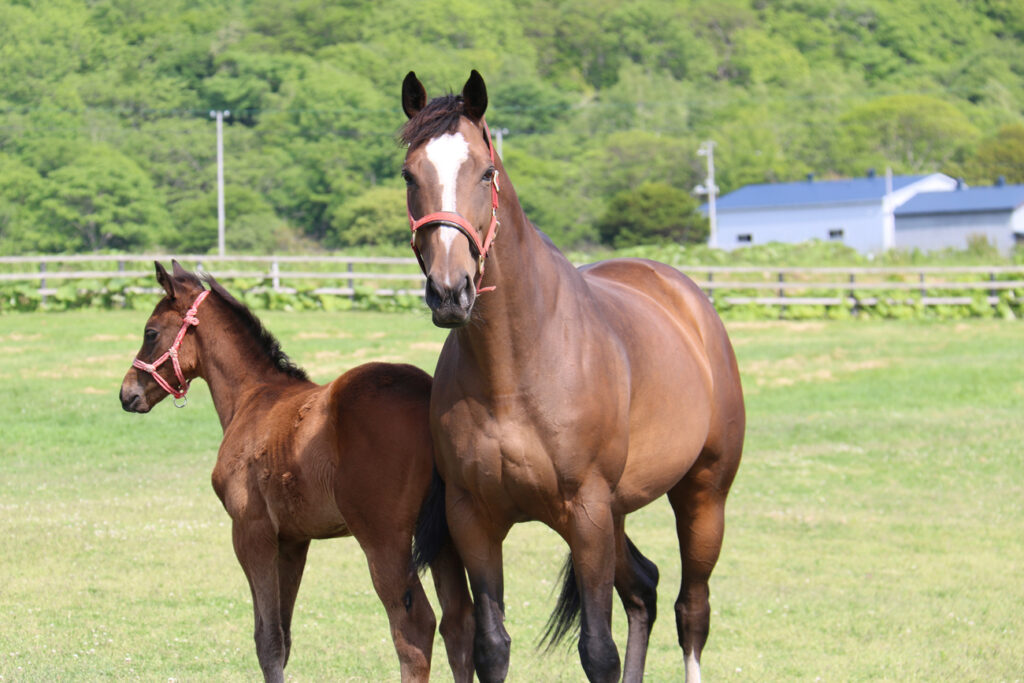 Please ask permission from the ranchers before taking pictures. Please be mindful not to get too close, use flash, or make loud noises to protect the horses from being startled.
Spot Information
・Oyakoiwa: Nishimachi, Samani
・Pastureland: Aza Tashiro, Samani

Website
■Samani town homepage
⇒http://www.samani.jp/kanko/
Photos・Written by
Hiroko Ogura(Samani/Team Tongari)

I have been shooting for four years. Samani resident.
 My hobbies are driving and solo camping, which I started recently.
 I would like to go to Lake Shumarinai campground someday.


The location information is also available on Google Map as "Tales of my Tongari town"!



Team Tongari will continue to publish this "Tales of my Tongari town" until the third week of October.
Stay tuned!
Check out all our blogs here