Tales of my Tongari town
vol.15  A must-see photo spot for photography enthusiasts
---
【Tales of my Tongari town】
In 2019, we started the project "Team Tongari" in collaboration with Tongari Road Wide-area Cooperation Council and Hokkaido Camera Girls' Association.
Team Tongari has been working on a project to promote the charms of Urakawa, Samani, Erimo, and Hiroo through photography and words to supplement.
"Team Tongari" was initiated by a group of camera-loving local girls.
23 women living in Tongari Road area have been taking photographs while rediscovering the beauty of their hometowns.
"Tales of my Tongari town" is a new series of reports about the team's recent discoveries of local gems of Tongari Road.
Starting from the 10th issue, we will introduce "people, objects, and things" that our members would like to recommend to you.
---
vol.15 Hiroo
A must-see photo spot for photography enthusiasts
---
① Recommended photo shooting locations
Seaside Park Hiroo is a great place to photograph Tokachi Harbor, the Milky Way, and the full moon.



It is also the largest habitat of the Ohbananoenreisou (Trillium camschatcense) in Japan.
Its pretty white flowers bloom from May to June, attracting many photographers from outside of the town.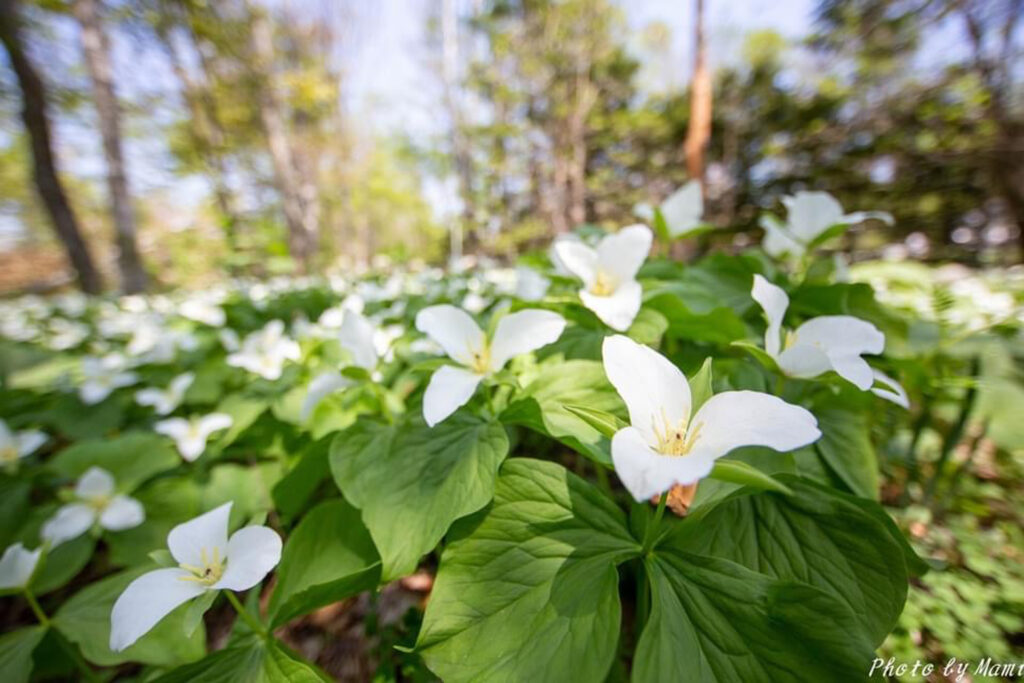 ② A place where you can go every day and never get bored.
Daimaruyama Forest Park holds an azalea festival every May, and a photo contest is also held there.
Many people from out of town participate, and they snatch up all the gorgeous prizes (lol).


It is not very well known but there is also a small wisteria trellis in this park.

The best time to visit is around mid-June when the azaleas are about to finish blooming.
You will never get bored of visiting every day because of the variety of flowers in bloom.
Spot Information
■ Seaside Park Hiroo
Address: 989 Aza-nozuka, Hiroo-cho, Hiroo-gun, Hokkaido 089-2561
URL: https://www.town.hiroo.lg.jp/kyouiku/koukyoushisetsu/sports_shisetsu/
■ Daimaruyama Forest Park
Address: 689 Hiroo, Hiroo-cho, Hiroo-gun, Hokkaido, 089-2600
URL: https://www.town.hiroo.lg.jp/kankou/leisurespot/flower_spot/daimaruyamakouen/
Website
■Hiroo town homepage
⇒https://www.town.hiroo.lg.jp/
Pthotos・Written by
Mami(Hiroo/Team Tongari)


I have lived in Hiroo Town for 25 years.
 I love people, and I am very happy to have met so many different people since I started photography.


The location information is also available on Google Map as "Tales of my Tongari town"!
Tongari will continue to publish this "Tales of my Tongari town" until the third week of October.
Stay tuned!