Tales of my Tongari town
vol19. A hill with colorful lupine flowers
---
In 2019, we started the project "Team Tongari" in collaboration with Cape Erimo Tongari Road Wide-area Cooperation Council and Hokkaido Camera Girls' Association.
Team Tongari has been working on a project to promote the charms of Urakawa, Samani, Erimo, and Hiroo through photography and words to supplement them.
"Team Tongari" was initiated by a group of camera-loving local girls.
23 women living in Tongari Road area have been taking photographs while rediscovering the beauty of their hometowns.
"Tales of my Tongari town" is a new series of reports about the team's recent discoveries of local gems of Tongari Road.
Starting from the 10th issue, we will introduce "people, objects, and things" that our members would like to recommend to you.
---
vol.19 Urakawa
A hill with colorful lupine flowers


■ A panoramic view of Urakawa from Lupinus Hill


On a hillside of the hill overlooking the port of Urakawa and the city, there is a famous spot where flowers bloom all around.
The hill is not only home to lupines, but also to a variety of other flowers.
It shows a wide variety of appearances depending on the season and time of day.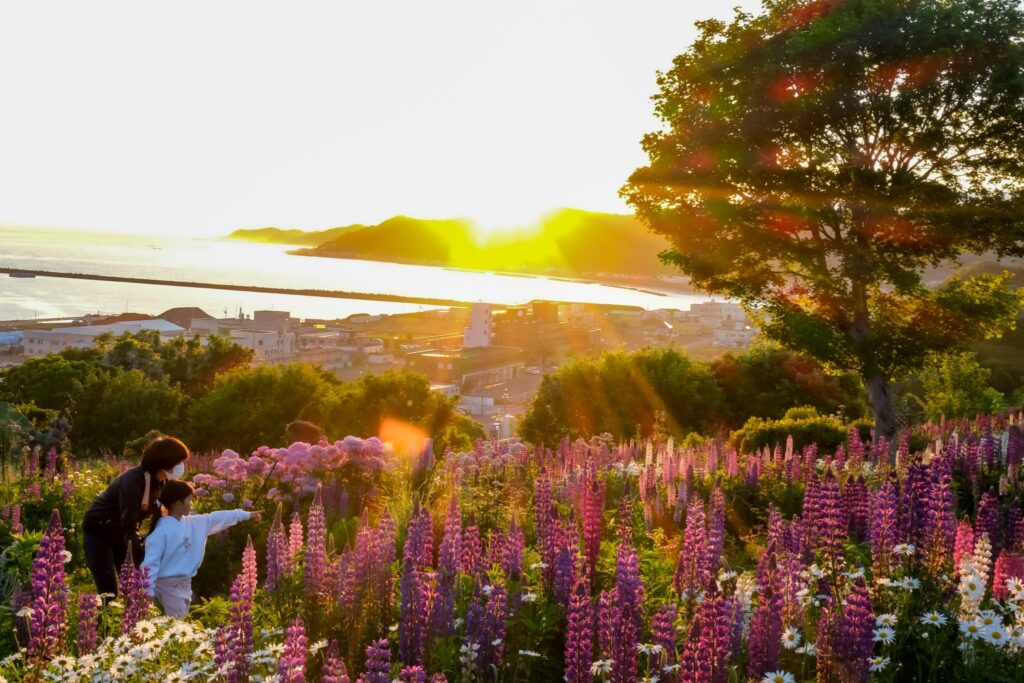 You can enjoy lupines and hydrangeas in the summer, and in the autumn cosmos and color-changing autumn leaves. The sunsets on the well-kept lupine hills are also exceptional!
As you walk along, admiring the flowers blooming on both sides, the ocean and cityscape spread out before your eyes. 
It is a truly pleasant location to soothe your mind.
There are several benches and tables, so on a sunny day, you may enjoy a peaceful picnic lunch.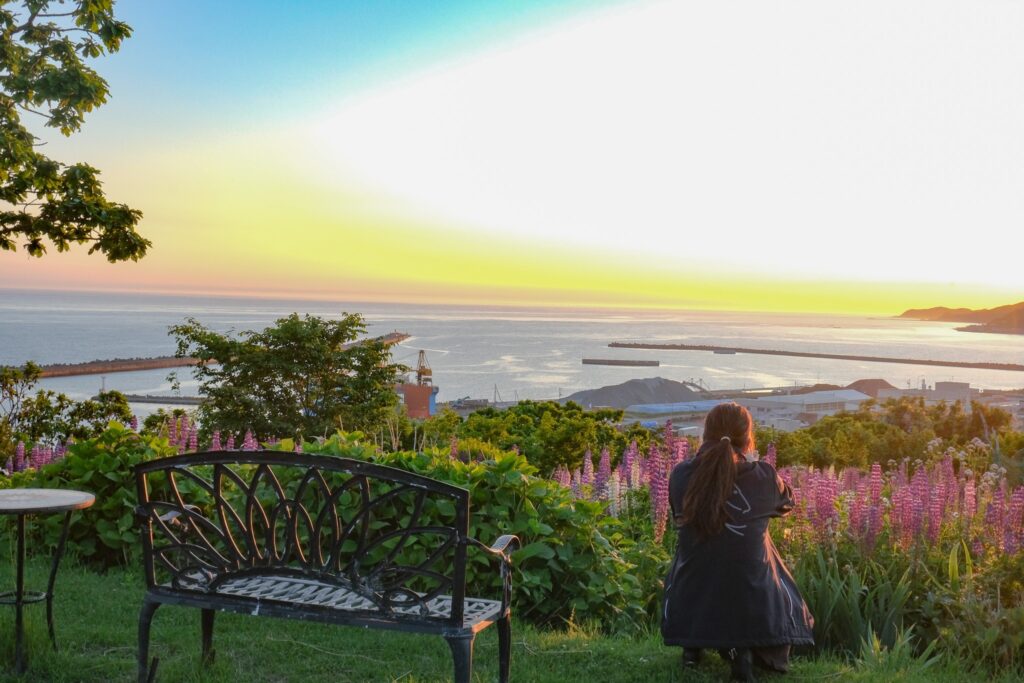 In fact, this place is a private property owned by Mr. and Mrs. Sawaya, who are generously opening it up to the public!
When we happen to meet with Mr. and Ms. Sawaya, they happily tell us about the flowers and the Lupinus Hill.
I sincerely treasure this place.
When you want to re-center yourself, relax alone, or take a short walk… we invite you to visit this Lupinus Hill.
Spot Information
・Lupinus Hill
Place: 10 Shiomi-cho, Urakawa (behind Family Sports Center)
URL:https://www.tongari-road.com/spot_urakawa/lupinus-hills/

■Photos by

Shelly(Urakawa/Team Tongari)
I am originally from Asahikawa and came to Urakawa Town after getting married.
Urakawa has a pleasant climate throughout the year, and you can find scenery everywhere that makes you want to take pictures throughout the four seasons.
In spring, you can enjoy the magnificent rows of cherry trees, in summer, the spectacular view of lupine hills, in autumn, the changing leaves, the setting sun, the cosmos, and in winter, Steller's sea eagles, white-tailed sea eagles, fluffy animals, and fluffy, round, striped eagles.
I don't have much time for photography, but this town makes me want to improve my photography skills!
Ryoko Jimba(Urakawa/Team Tongari)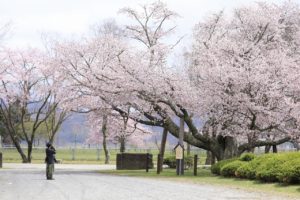 This is my 5th year since I married into Urakawa.
I am a yoga instructor.
I suddenly fell in love with observing wild birds, and since then I am taking pictures of wild birds, my son, and things I love in my everyday world.

■Written by
Heart-chan(Urakawa/Team Tongary)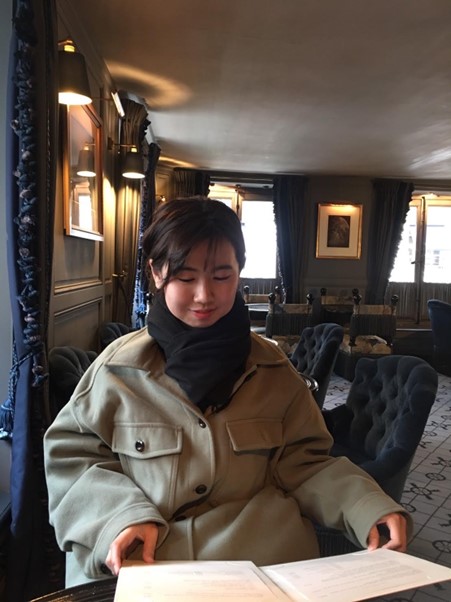 I lived in Urakawa until the third grade of elementary school, then moved to the Kansai region, but when I got a job, I came back to Urakawa, which I had always wanted to return to!
I have a mild Kansai dialect. I like udon noodles.

Shelly(Urakawa/Team Tongary)


The location information is also available on Google Map as "Tales of my Tongari town"!
Thank you for enjoying this series of stories.
You can find all of our previous stories at the links below, so please take a peek!
Check out all our blogs here