Tales of my Tongari town
vol.21 Cherry blossom tunnel of Ezo-Yamazakura cherry trees
---
In 2019, we started the project "Team Tongari" in collaboration with Cape Erimo Tongari Road Wide-area Cooperation Council and Hokkaido Camera Girls' Association.
Team Tongari has been working on a project to promote the charms of Urakawa, Samani, Erimo, and Hiroo through photography and words to supplement them.
"Team Tongari" was initiated by a group of camera-loving local girls.
23 women living in Tongari Road area have been taking photographs while rediscovering the beauty of their hometowns.
"Tales of my Tongari town" is a new series of reports about the team's recent discoveries of local gems of Tongari Road.
Starting from the 10th issue, we will introduce "people, objects, and things" that our members would like to recommend to you.
---
vol.21 Urakawa
Cherry blossom tunnel of Ezo-Yamazakura cherry trees


■ Introducing the best cherry blossom spots in Urakawa!


The most famous cherry blossom in Urakawa is the cherry blossom tunnel consisting of 1,000 Ezo-yamazakura cherry trees.
This is the most glorious season of the year for the 3-km tree-lined avenue when cherry blossoms bloom.
This cherry blossom tunnel is known as the "Yushun Sakura Road".


At night, the cherry blossom tunnel is lit up for about 1 km.
What a magical and romantic atmosphere!
Part of the cherry blossom tunnel has a promenade so that visitors can take their time to appreciate the cherry blossoms at night.
Now, let's head north through the cherry blossom tunnel!
After passing the gate of JRA Hidaka Breeding Ranch, look first to your left.


You will find a massive, dignified single cherry tree!
This cherry tree is estimated to be 100 years old and is called "Hyakunen-zakura" (100-year old cherry tree).
The trunk circumference is 3.8 meters, one of the largest in Hokkaido.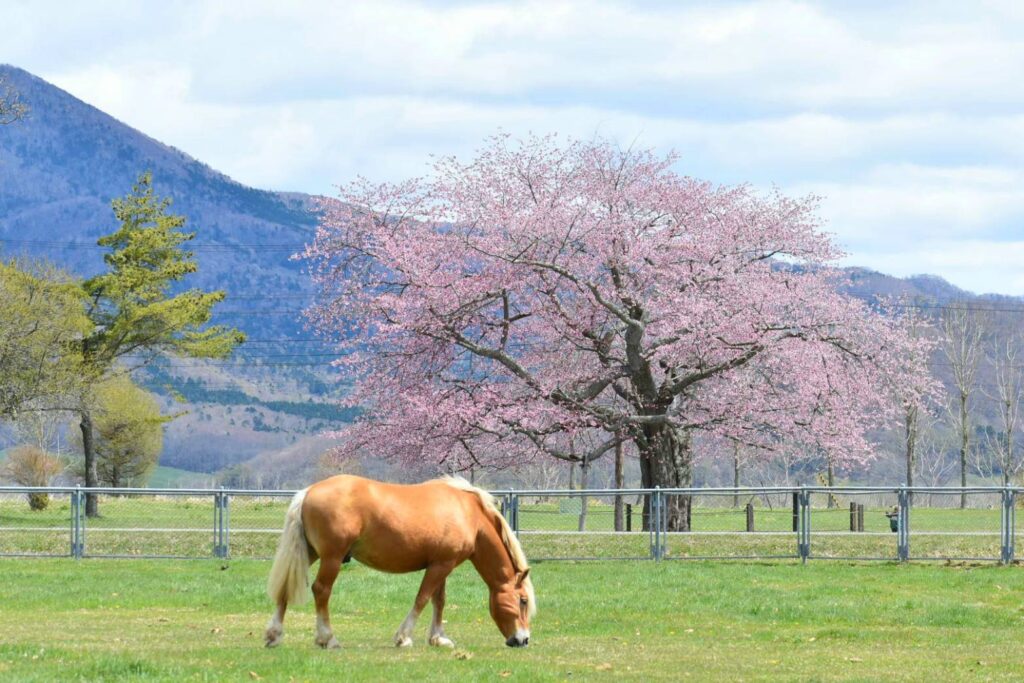 Now look to the right, and you will see vivid pink cherry blossoms.
This one is called "Chouju-zakura" (longevity cherry blossom) and is as old as the Hyakunen-zakura! That makes them colleagues!
You may also find a horse nearby.


On a clear night, you can even enjoy the collaboration of the beautiful starry sky and the cherry blossoms.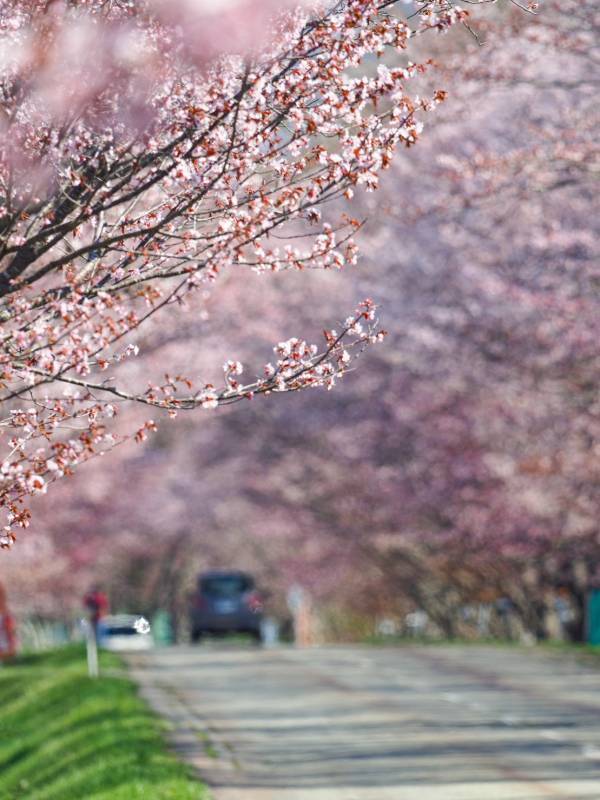 In early May, the "Urakawa Cherry Blossom Festival" is always held to celebrate the beautiful season of cherry blossoms.
The festival is full of events and vendors that are so unique to Urakawa.
How did you like the virtual cherry blossom tour in Urakawa?
 Definitely come to see the cherry blossoms in Urakawa!


Spot Information
・Yushun Sakura Road
Place: 141-11 Nishiya, Urakawa-cho
TEL:0146-26-9014(Urakawa Town Hall Commerce and Tourism Division)
・Urakawa sakura festival
Place:Special venue at Urakawa Yushun Village AERU (141-40 Aza Nishiya, Urakawa Town)
TEL:0146-22-3200 (Urakawa Tourist Association)
URL:https://sakura.urakawa-tabi.com/
Photos by
Aki (Urakawa / Team Tongari)


Born in the town of Urakawa.
Through my viewfinder, I feel the changing seasons and colors of Urakawa.
I would be happy to share some of Urakawa's charms with you through my photos!

Ryoko Jimba (Urakawa / Team Tongari)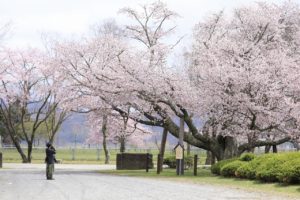 This is my 5th year since I married into Urakawa.
I am a yoga instructor.
I suddenly fell in love with observing wild birds, and since then I am taking pictures of wild birds, my son, and things I love in my everyday world.

Written by
Aki(Urakawa/Team Tongari)


The location information is also available on Google Map as "Tales of my Tongari town"!
Thank you for enjoying this series of stories.
You can find all of our previous stories at the links below, so please take a peek!
Check out all our blogs here