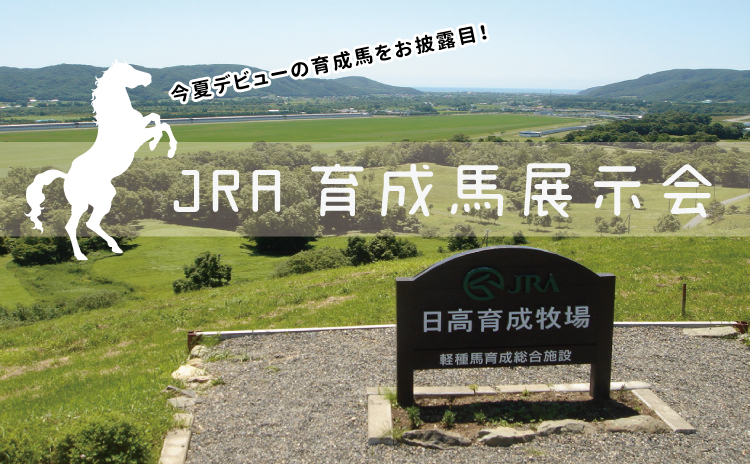 【Urakawa】JRA Horse breeding exhibition
Date(s)
4.9.2018 (Mon) 9:30
Location
Hidaka breeding ranch
535-13 Nishicha, Urakawa
Price
Free
Contact
Hidaka Breeding Ranch Office
TEL: 0146-28-1211(Weekdays only 9:30~16:30)
The "JRA Breeding Horse Exhibition" will be held on Monday, April 9, at the JRA Hidaka Breeding Ranch, where you can see the JRA bred horses that are training hard every day.
This is your chance to see the horses in training, which will make their debut at the race track as early as this summer.
○ Breeding Horse Exhibition(10:00~)
You can take a closer look at the well-trained and robust horses that have grown up.
○ Observation of horseback riding(11:30~)
The sight of young horses galloping against the backdrop of Hidaka's magnificent nature is a powerful experience.
○ Panel display of the Production and Cultivation Laboratory
We will introduce scientific methods of raising racehorses through panels and other media.
See brochure for detail☞ JRA Horse breeding exhibition http://jra.jp/news/201803/031902.html