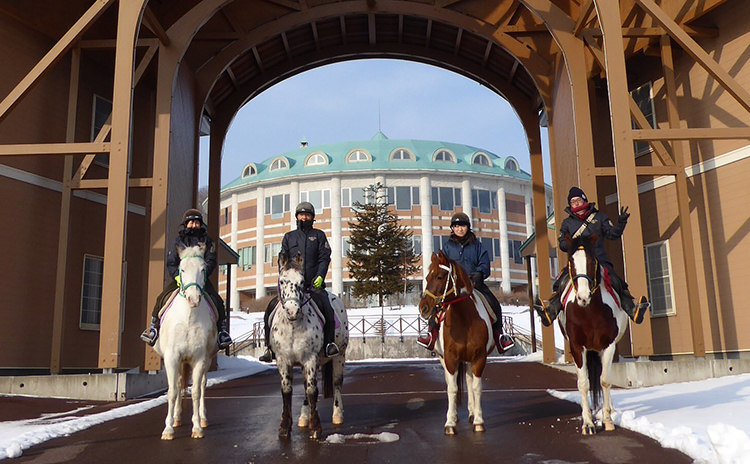 Horseback riding at Urakawa Yushun Village AERU!!
Event season
All year around
Time and Duration
30 min to 6 hours
Price
¥4,500 - ¥45,300 depending on the course and hours
Meeting point
Urakawa Yushun Village AERU
(141-40 Nishicha, Urakawa)
Guide
Urakawa Yushun Village AERU horseback riding office
What to expect

This horse riding facility boasts a wide variety of courses that can accommodate all levels, beginners to advanced riders. The most popular course is the "Sunday-only course", which runs through the grounds of the JRA Hidaka Breeding Ranch, which is as big area as the size of Shibuya-ku. It is so popular that the course is booked a year in advance.

Reservations

Urakawa Yushun Village AERU
0146-28-2111(http://aeru-urakawa.co.jp/)

Additional information

*Please make a reservation at least one day in advance.
*The minimum age for riding is 4th grade and the minimum height is 140cm.
*There is a weight limit for horseback riding. Please consult with us if you weigh more than 80kg.
*Please check our website for prices and courses.