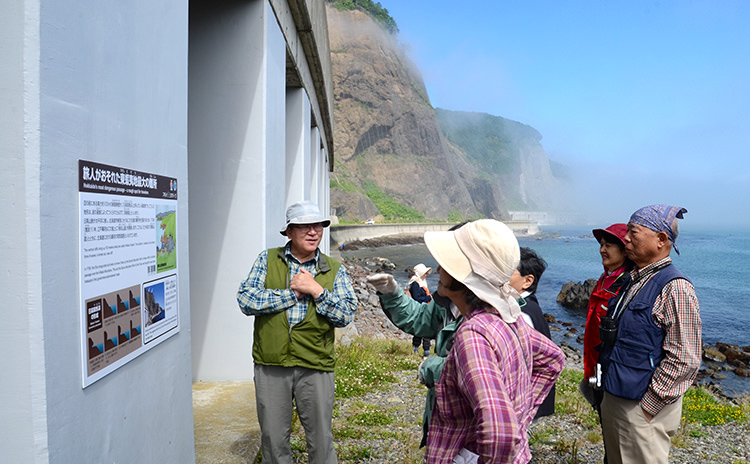 Strolling Samani, exploring the nature and culture of Samani
Event season
All year around (Closed irregularly)
Time and Duration
Duration: 2-8 hours (flexible to your desire)
Price
2 hours: ¥1,500
2-4 hours: ¥2,500
4-8 hours: ¥4,000
Max. Group size
15 people (Min. 2 people)
*Please consult with us if 1 person
Meeting point
Samani Chuo Community Center
(21 Odori 1-chome, Samani)
Guide
Geopark tour guide
What to expect

Mt. Apoi with its beautiful ridges, many strange rocks floating on the sea, and even the town of Samani (Mt. Apoi Geopark, which is recognized as a UNESCO Global Geopark), have untold stories about the nature and the people who live there.
Our Geopark guide with extensive knowledge of local area will take you around Samani Town on a stroll to reveal those stories.

Reservations

Samani Town Mt. Apoi Geopark promotion committee
(Samani Town Hall Commerce and Tourism Division)
0146-36-2120
apoi.geopark@samani.jp
http://www.apoi-geopark.jp/

Additional information

*Please make a reservation at least three days in advance.
*The guide can ride in your car or lead you with his/her own car.
*Elementary school students must be accompanied by a parent or guardian.