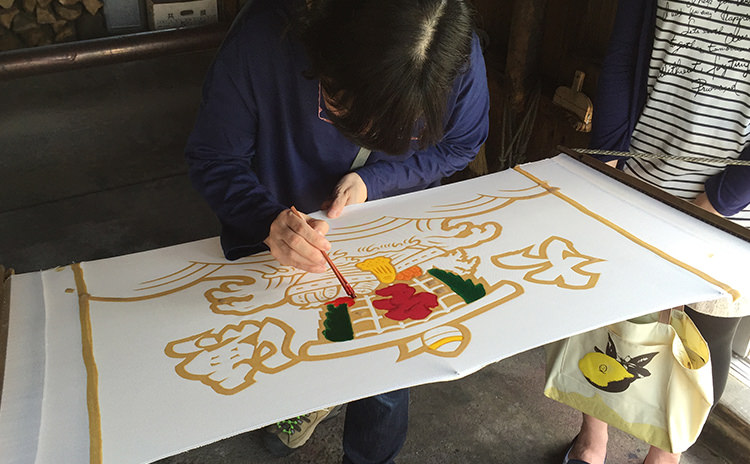 Traditional dyeing experience: Let's make a miniature traditional fishermen's flag!
Event season
All year around (except New Year Holiday)
Time and Duration
Duration: 90 min
Price
¥4,000 - ¥8,000
1 person ¥8,000
2 people ¥5,000/person
3-5 people ¥4,000/person
Max. Group size
5 people (Min. 1 person)
Meeting point
Hirata Dyeing Workshop
62-1 Tokiwa-cho, Urakawa
Guide
Hirata Dyeing Workshop: Takayuki Hirata
What to expect

Experience the feeling of being a craftsman by making a mini traditional fishermen's flag!
Under the guidance of a true craftsman whose main business is making custom-made fishermen's flags, you can make your own miniature fishermen's flag using your choice colors.
This is a very valuable opportunity to be able to learn directly from an actual traditional dyeing artisans who are so rare and precious nowadays.

Reservations

Hirata Dyeing Workshop
0146-22-2115
takahrt@seagreen.ocn.ne.jp

Additional information

Your flag will be completed 3 days after the workshop. You can choose to pick it up in person or have it shipped later.