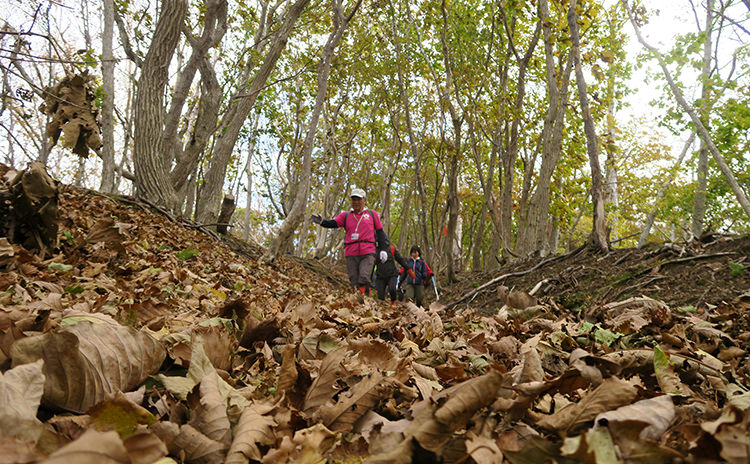 Let's walk on an old road from the Edo era! Samani Trail Footpath
Event season
April - November (Closed irregularly)
Time and Duration
Duration: 4-5 hours
Price
¥6,000
Max. Group size
15 people (Min. 2 people)
*Please consult with us if 1 person
Meeting point
Hotel Apoi Sanso
479-7 Hirau, Samani
Guide
Mt. Apoi Geopark tour guide
What to expect

The six-kilometer-long road along the cliffs where Mt. Apoi plunges into the Pacific Ocean was built by the Edo Shogun more than 200 years ago, in 1799, as an official road for guarding the northern part of Japan.
Along the way, there are viewpoints overlooking the cliffs and the ruins of an inn that existed in the early Meiji period as well as habitats for "Ezo oosakuraso" only in spring.
Why don't you walk along the ancient road with a Geopark guide and put yourself into the history?

Reservations

Samani Town Mt. Apoi Geopark promotion committee
(Samani Town Hall Commerce and Tourism Division)
0146-36-2120
apoi.geopark@samani.jp
http://www.apoi-geopark.jp/

Additional information

*Please make a reservation at least one week in advance.
*Dress appropriately for a trail walking. Bring rain gear, extra warm clothes, drinks and food if necessary.
*Elementary school students must be 5th grade or older, and accompanied by a parent or guardian.