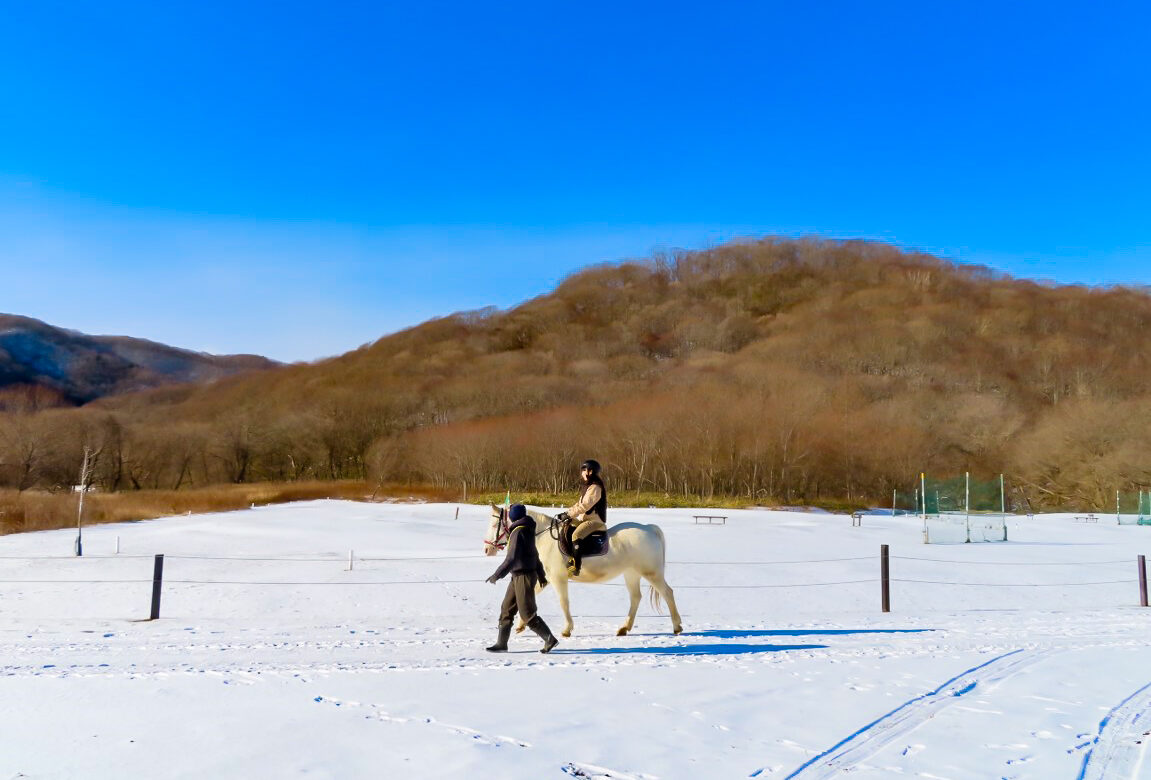 Short-term horseback riding program in Urakawa
Event season
All year around except Golden Week (holidays in early May), July to September, and New year holidays (around 12/30-1/3)
Time and Duration
3 nights 4 days
Price
3 nights 4 days/person: ¥50,000 (1 person/room) or ¥47,000 (2 people/room)
Max. Group size
2 people/ week
(Min. 1 person)
Meeting point
Urakawa Yushin Village AERU
141-40 Nishicha, Urakawa
Guide
Urakawa Yushun Village AERU horseback riding office
What to expect


This program includes a riding lesson, stable work experience, care of retired race horses, and a ride out. We are committed to provide a quality lesson by keeping the group small of maximum 2 people.

Lodging is at Urakawa Yushun Village AERU and include breakfast. This is a popular program and you will have free time to do sightseeing in the area. If you are thinking about moving to the area, there will be plenty of free time to go to check out housing etc.

Reservations

Urakawa Tourism Association
0146-22-3200

Additional information

・Program is offered from April to July (except Golden week), September to December, and January to March.
・Please visit『Urakawa Tabi』(http://urakawa-tabi.com/)for more details.