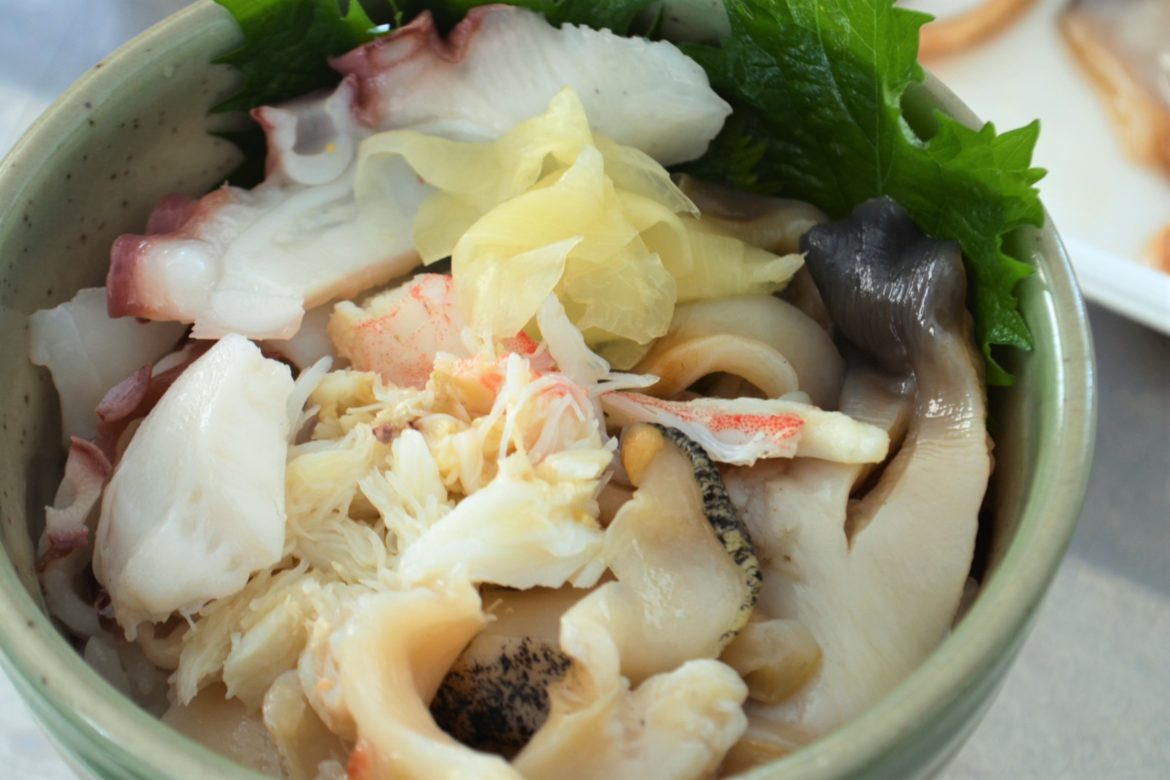 Fish filleting experience and seafood rice bowl lunch
Event season
Sundays and Mondays
Time and Duration
11:00 - 13:00
Duration: 2 hours
Price
¥4,200
Max. Group size
10 people (2 Min. people)
Meeting point
Urakawa Yushun Village AERU
141-40 Nishicha, Urakawa
Guide
Ikeda Fish Market Owner: Yoshinobu Ikeda
What to expect

The fish-fields off Hidaka are famous for their abundance of fish species and the deliciousness of those fish.
Learn to fillet fish, shellfish, squid, shrimp, crab, sea urchin, and other seasonal ingredients. After filleting you will have lunch with a luxurious bowl of rice topped with your personally filleted ingredients. This is a delicious cooking experience with a fisherman "Father" who has been in the business for 50 years and has a great sense of humor.

Reservations

Urakawa Tourist Association, general incorporated association
0146-22-3200
urakan@minos.ocn.ne.jp
http://www.urakawa-tabi.com/

Additional information

・Please make a reservation at least three days in advance.
・We have everything you need, so please feel free to join us empty handed.
・The workshop will be held at the "Craft Center", a cooking facility in Urakawa Yushun Village AERU. Please confirm the details of the meeting place when you register.