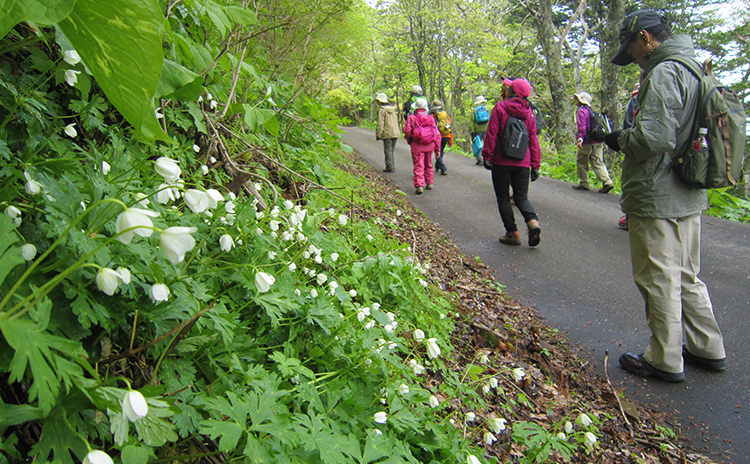 Samani, the town where ocean and mountain meets. Let's explore Samani town on foot! Samani Hakkei footpath
Event season
April - November (Closed irregularly)
Time and Duration
Duration: 3-4 hours
Price
¥5,000
Max. Group size
15 people (Min. 2 people)
*Please consult with us if 1 person
Meeting point
JR Samani Station
(101-1 Odori 1-chome, Samani)
Guide
Mt. Apoi Geopark tour guide
What to expect

Explore the footpath that allows you to enjoy the scenic beauty and history of Samani Town as well as the scenic beauty and origins of earth, incluging Mt. Apoi and the strange rocks on the coast.
Starting from JR Samani Station, the terminus of the JR Hidaka Line, the 10km course takes you over the hills, around Kannon Yama Mountain and Samani Fishing Port. Then back to the JR Samani Station. Why not take an advantage to tour around the town with an expert guide from the Geopark. You may even be grabbing some Samani soul food!

Reservations

Samani Town Mt. Apoi Geopark promotion committee
(Samani Town Hall Commerce and Tourism Division)
0146-36-2120
apoi.geopark@samani.jp
http://www.apoi-geopark.jp/

Additional information

*Please make a reservation at least one week in advance.
*Dress appropriately for a long walk. Bring rain gear, extra warm clothes, and drinks if necessary.
*Elementary school students must be 5th grade or older, and accompanied by a parent or guardian.