Tongari Furusato Working Holiday Column
Kana Watanabe: Hiroo column
We would like to introduce the columns of two people who toured four Tongari towns while working and staying. This project was held at the Urakawa Tourist Association for about two weeks under the Furusato Working Holiday program sponsored by the Japanese Ministry of Internal Affairs and Communications.
---
While Urakawa had horses all over the town, Hiroo had many Santa Clauses as symbols. This is the symbol of the town! I thought it was nice that the town has something clear that differentiates it from other towns.
I visited Santa Land, which was designed to be enjoyable even outside of the Christmas season. I recommend the view from the second floor! In front of you, you can see the greenery, the town, and beyond that, the ocean.
The first floor was lined with many souvenirs and knick-knacks related to Santa, as well as ice cream and café drinks. How about purchasing those goods and drinks on the first floor, and then going on to the second floor for some relaxing time with a nice view?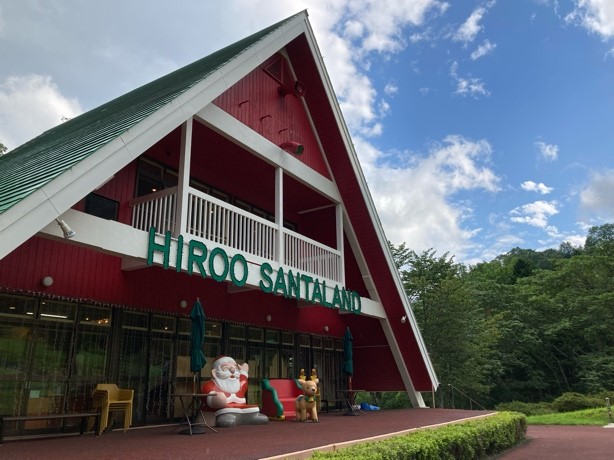 Hiroo is also an area that focuses on dairy farming, so we stopped by Kikuchi Farm. There is a café attached to the farm, where we enjoyed gianduja-flavored gelato and a café latte. All the gelato I had in Hokkaido was very good, but this one was exceptional! Of course, the cafe latte made with milk from this place was also delicious. I wondered how fresh milk can make such a difference in a latte.
I was slightly disappointed because the Anno sweet potato-flavored gelato I wanted to try was too popular and sold out. I was also unable to purchase fresh milk! I would definitely like to come back to score those items next time! Since the gelato was so good, I tried the strawberry flavor at the Urakawa Tourist Association on a later day. I was told that these strawberries are produced in Urakawa. I also heard that their milk can be purchased at New Chitose Airport and Tokyo Kichijoji, so be sure to try it!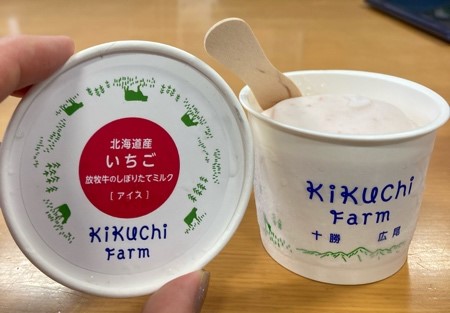 Lastly, I would like to introduce Hiroo's specialty kelp noodles. These fresh noodles were purchased at Yamamoto Center. It looks like buckwheat soba noodles, but the kelp flavor was very strong and the noodles were fresh so they had a pleasant sticky, mochi-like texture. It's a little different from the noodles I've ever had, but with a fresh taste and texture that I'm sure I will become addicted to! I would like to get this noodle again!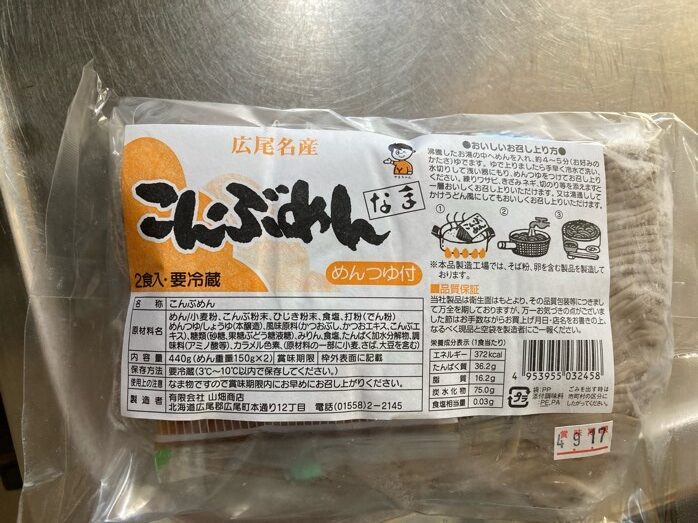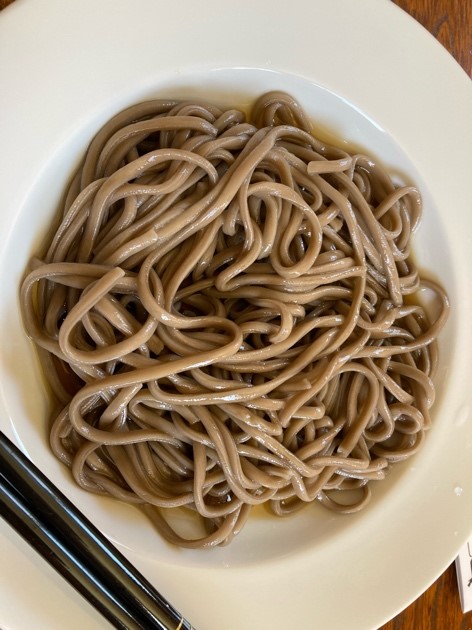 The town of Hiroo is full of charm and I now have many reasons to go back!