Tongari Cuisine Blog
【Tongari Cuisine Blog】
vol.12 To me, this is the real strawberry ice cream
---
What is Tongari Cuisine Blog
In 2019, we started the project "Team Tongari" in collaboration with Tongari Road Wide-area Cooperation Council and Hokkaido Camera Girls' Association.
Team Tongari has been working on a project to promote the charms of Urakawa, Samani, Erimo, and Hiroo through photography and words to supplement.
"Team Tongari" was initiated from a group of camera loving local girls.
21 women living in Tongari Road area have been taking photographs while rediscovering the beauty of their home towns.
"Tongari Cuisine Blog" is a report about the team's recent discoveries of local gems of hidden deliciousness of Tongari Road.
---
vol.12 Urakawa

To me, this is the real strawberry ice cream

My top recommending food of the town: "Summer Strawberry Ice Cream " with 55% strawberry pulp (Hokkaido Strawberry Promotion)

The food recommended in Urakawa Town, where I live, is "Summer Strawberry Ice Cream," which is made with Suzuakane, the famous summer strawberry of the town.
The refreshing tartness of the summer strawberries matches perfectly with the smooth ice cream made from Hokkaido milk.
 With its creamy and refreshing aftertaste, this summer strawberry ice cream is perfect as an after-dinner dessert.
 With 55% of the fruit pulp used, you'll be pleasantly surprised when you open the lid!
The very first time I had this strawberry ice cream, I was so impressed that I was convinced that this is the real strawberry ice cream and that all I had been eating was "strawberry-flavored ice cream". Ever since then, this is the only strawberry ice cream I would buy.
This strawberry ice cream won a Grand Prize at the " 6th Namarama Issho! Grand Prix", a gourmet event held by Hokkaido Nippon-Ham in 2015. Also in 2019, it was selected as one of the "High-Grade Foods of Northern Japan S" which only selected processed foods from Hokkaido with an outstanding appeal.
Recently, this strawberry ice cream has become so popular that a video featuring Toshi of the popular comedy duo Taka and Toshi introducing the ice cream was shown on the UHB (Hokkaido Bunka Hoso) project "#Let's Eat Hokkaido".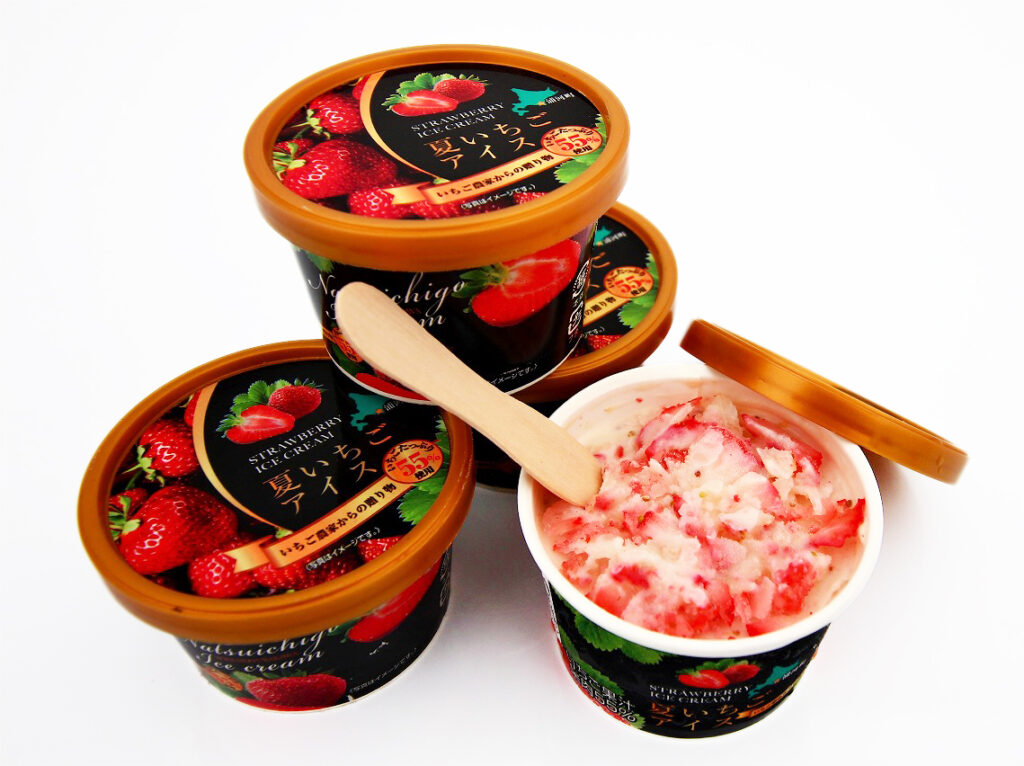 This strawberry ice cream can be purchased at the Urakawa Tourist Association, Yushun Village AERU, and other places, and can also be purchased online. If you are visiting Urakawa in the coming summer, or if you are looking for delicious sweets, this is a must-try.
Inquiries and purchases
■Urakawa Tourist Association
2-27 Odori, Urakawa-cho TEL 0146-22-3200
■Samani Tourist Information Center
1-101-1 Odori, Samani-cho TEL 0146-36-2551
■Urakawa Yushun Village AERU
141-40 Nishicha, Urakawa-cho TEL 0146-28-2111
■Kajita Shoten
3-27 Odori, Urakawa-cho TEL 0146-22-2334
■Hokkaido Strawberry Promotion Co. *available online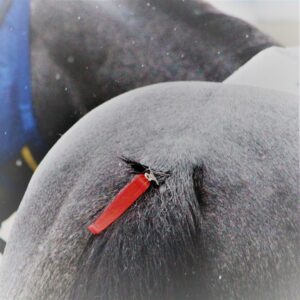 I am a 24-year-old office worker living in Urakawa-town. 
I'm from Hidaka, but I've moved around from place to place, including Sapporo and Tokyo. I've only been a newcomer for three years in Tongari society. 
I'd like to share the unknown charms of the town with you! 😄

Team Tongari will continue to publish this "Tongari Cuisine Blog" until the end of August.

We'll be updating this regularly from now on, so stay tuned!
▼Hokkaido Camera Girls' Association Website
https://hokkaido-camera.com/