Tales of my Tongari town
vol.2 One and Only Tour in Erimo
---
「Tales of my Tongari town」
In 2019, we started the project "Team Tongari" in collaboration with Tongari Road Wide-area Cooperation Council and Hokkaido Camera Girls' Association.
Team Tongari has been working on a project to promote the charms of Urakawa, Samani, Erimo, and Hiroo through photography and words to supplement.
"Team Tongari" was initiated by a group of camera-loving local girls.
23 women living in Tongari Road area have been taking photographs while rediscovering the beauty of their hometowns.
As the next series of "Tongari Cuisine Blog", "Tales of my Tongari town" is a new series of reports about the team's recent discoveries of local gems of Tongari Road.
---
vol.2 Erimo
One and Only Tour in Erimo
Although I was born and raised in a family of kelp fishermen, I remember only one time when I was given a ride on my father's boat.
The ordinary scene seen from the sea looked like another world, and it was very exciting.
He never let me accompany him on a kelp fishing trip, of course.
 The reason for this was that it was a man's game to go fishing.
The sound of the outboard engine rumbling and the kelp boat dashing out to sea was so cool to me and I always loved it as a child.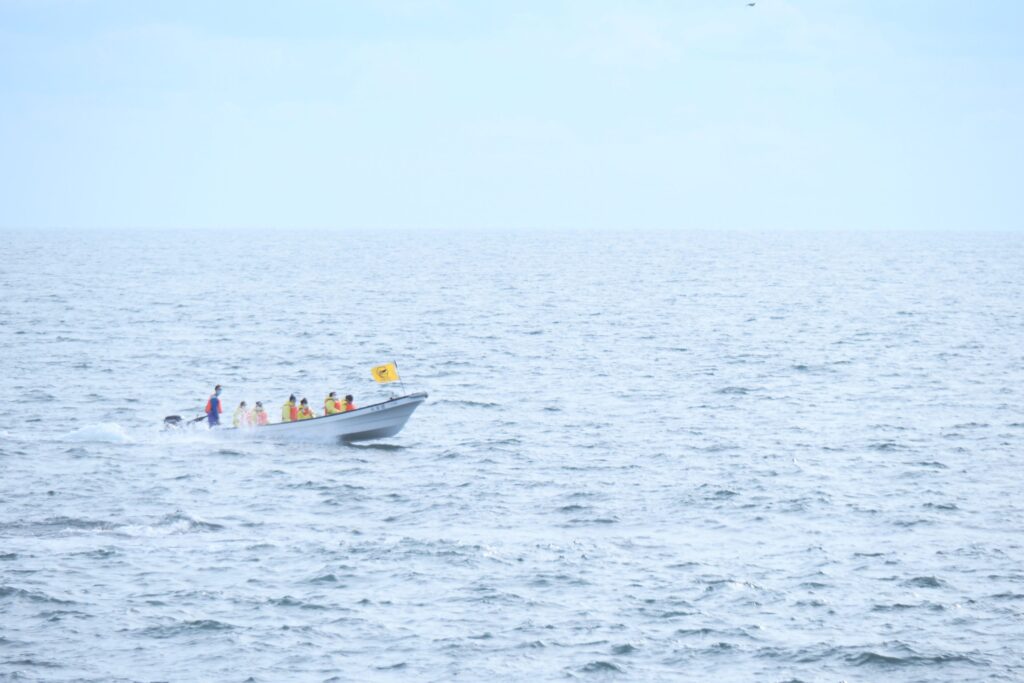 The world's only cruise tour that allows you to ride on such a special boat was launched in Erimo in November 2018.
 The reason for the launch of the tour was that there were a number of requests from tourists who visited Cape Erimo wishing for a ride on a kelp (Konbu) boat.
Mr. Murata, a kelp fisherman who received the requests, approached the vice president of the tourism association with the plan, and made efforts to coordinate with the fishermen's association and other related organizations. After about two years, the kelp boat cruise was finally launched.
The biggest attraction of this tour is the chance to experience the local wildlife, such as seals, up close and in their natural habitat.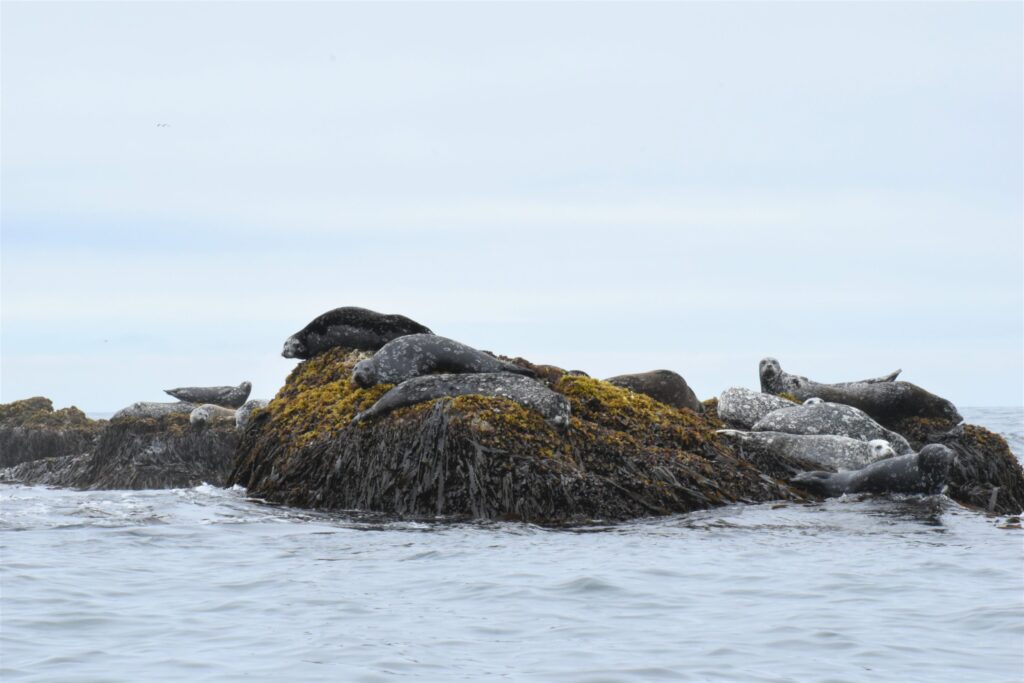 After actually riding on a kelp boat, I was impressed by the 360-degree unobstructed view. The boats' captains are either a current or a former kelp fisherman who knows the waters of Erimo very well, so I felt comfortable leaving the boat in his hands.
I have visited Cape Erimo many times, but the view from the sea was so dynamic and beautiful that it is very different from what you see from the coast. 
More than anything, I loved that I could feel the great nature on my own skin.
For safety reasons, the tour is largely dependent on weather conditions. If you are coming from far away, we highly recommend staying in the area for several nights.
There is a horse riding facility and the UNESCO Global Geopark in the Tongari area, so there are enough activities to keep you entertained for a several nights stay.
You can also make reservations on the same day as the kelp boat tour, so if the tour is available, it's your lucky day! I hope you will give it a try.
Inquiries
Kelp Boat Cruise Office Phone: 090-5228-0111
Hours: 12:00 – 22:00 (closed irregularly)
https://konbuboat.com/
West Passage (to/from Toyo Port): approx. 15km, 50min. 8,000 yen
East Passage (to/from the tip of Cape Erimo): approx. 6.2km, 30min. 5,000 yen
(*Tour fee includes tax per person for both adults and children)
---
Photo・Written by
Aki (Urakawa/Team Tongari)
Born in Urakawa.
The first half of my life I lived and traveled in Japan and abroad, and the second half I returned to Urakawa and rediscovered the charm of my hometown.✨
In the midst of all this, I came across a camera, and through the viewfinder, I've been enjoying close quarters travel, including discovering the nature around me in Urakawa.
*The photos of the kelp boat cruise were taken by the participants of the "Let's enjoy the autumn leaves and gourmet food" tour held in October in Erimo and Samani.
---
Team Tongari, a local team that is currently promoting local attractions, will hold a summary event for this year!
「Meet up Tongari Road Trip – Let's get to know Urakawa, Samani, Erimo, and Hiroo! Let's taste it!」
Saturday, March 6, Online event
Listen to fun stories while eating delicious food from four Tongari towns!
The registration deadline is February 15, so don't delay!
⇒ For details and registration, click here
The location information is also available on Google Map as "Tales of my Tongari town"!
Team Tongari will continue to publish this "Tales of my Tongari town".
We'll be updating this regularly from now on, so stay tuned!
▼Hokkaido Camera Girls' Association Website https://hokkaido-camera.com/