Tongari Cuisine Blog
【Tongari Cuisine Blog】
vol.7 If you wan to feel the ocean, try「Hiroo Salt Cider」
---
What is Tongari Cuisine Blog
In 2019, we started the project "Team Tongari" in collaboration with Tongari Road Wide-area Cooperation Council and Hokkaido Camera Girls' Association.
Team Tongari has been working on a project to promote the charms of Urakawa, Samani, Erimo, and Hiroo through photography and words to supplement.
"Team Tongari" was initiated from a group of camera loving local girls.
21 women living in Tongari Road area have been taking photographs while rediscovering the beauty of their home towns.
"Tongari Cuisine Blog" is a report about the team's recent discoveries of local gems of hidden deliciousness of Tongari Road.
---
vol.7 Hiroo

If you wan to feel the ocean, try「Hiroo Salt Cider」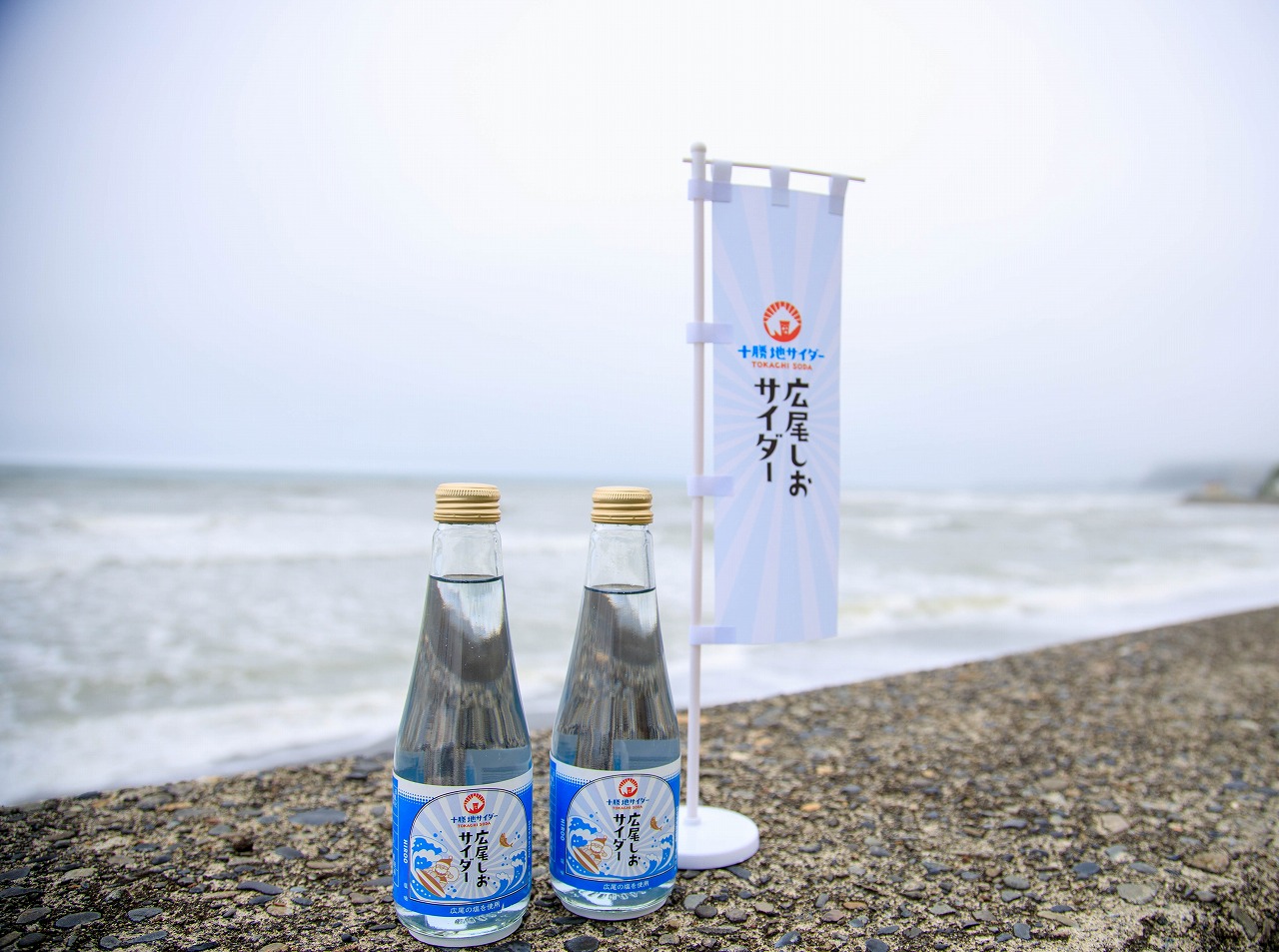 This cider is sweet with a salty taste that reminds you of the sea.
This local cider is made with beet sugar from Tokachi and refined salt made by filtering seawater from Woshirabetsu in Hiroo. It was selected for a special prize at the 2019 Food Action Nippon Awards sponsored by the Ministry of Agriculture, Forestry and Fisheries.
It is also a great way to prevent heat stroke with this salty refreshing soda!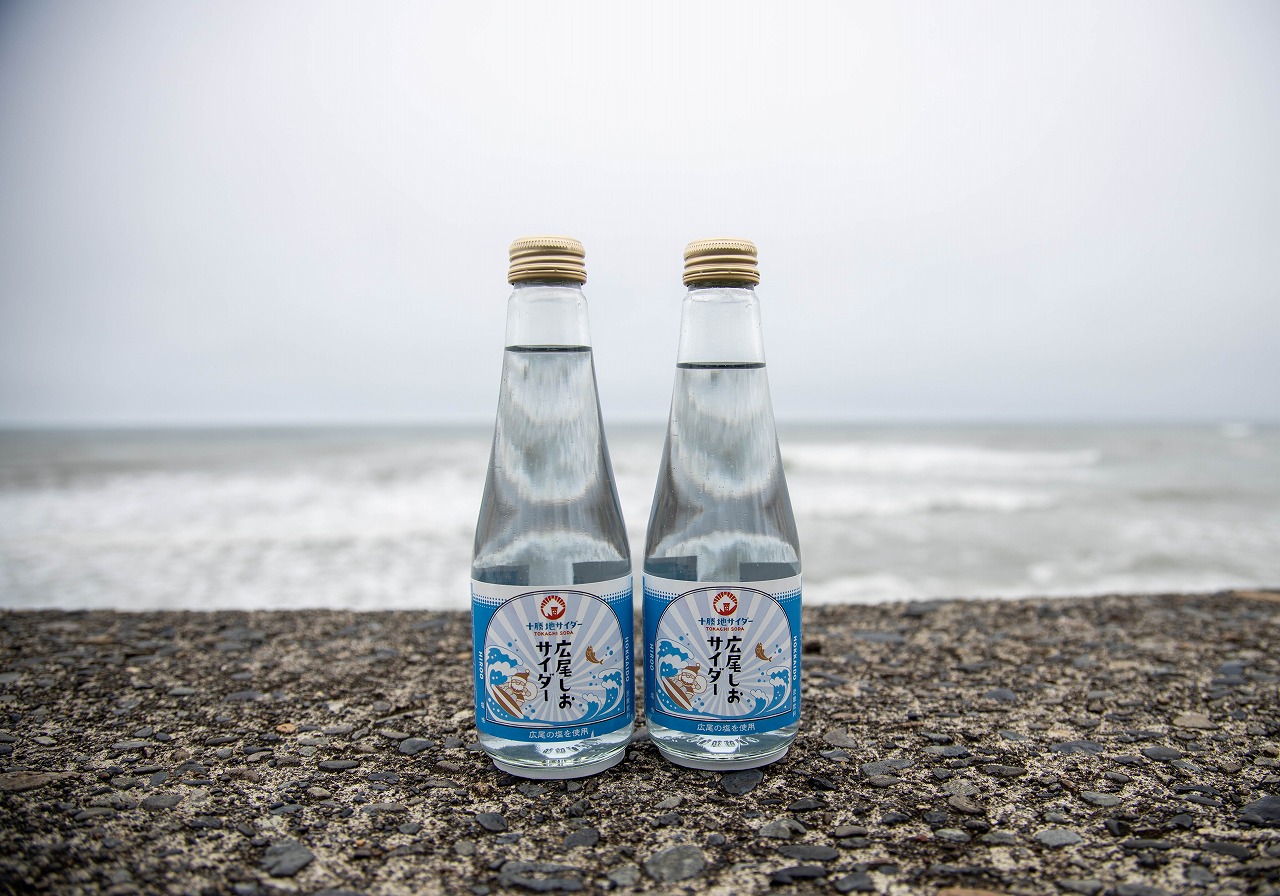 Lightly blue colored cider.
With one sip, your mind begin to wonder!
The cider spreads into your mouth, so refreshing, yet, it leaves a hint of salt afterwards.
You will be surrounded by a strange sensations, some kind of nostalgic feeling to remind you of summer vacation from your childhood.
Where to buy・Inquiry
■Santa's Houst
Daimaruyama forest park 689 Hiroo, Hiroo TEL 01558-2-0177
■Seven-Eleven Hiroo Namiki
2-45 Namikidori Nichi, Hiroo  TEL 01558-2-0711
■パティスリーウエダ (Patisserie Ueda)
1-12 Maruyamadori Kita, Hiroo TEL 01558-2-3277
■らいぶぼっくす ing (Lifebox ing)
34 Maruyamadori Kita 4-chome, Hiroo   TEL 01558-2-2038
■中川生活便利店 (Nakagawa Convenience Store)
20 Hondori 10-chome, Hiroo  TEL 01558-2-3271
■ENEOS Hiroo SS Ishiyama Shoten
67 Maruyamadori Kita 2-chome, Hiroo  TEL 01558-2-31055

Photo・Written by

---
Mami(Hiroo/Team Tongari)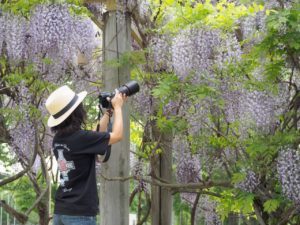 Living in Hiroo for 25 years.
I love meeting people, and I am so happy to be able to meet so many people since I started photography.
Team Tongari will continue to publish this "Tongari Cuisine Blog" until the end of August.
We'll be updating this regularly from now on, so stay tuned!
▼Hokkaido Camera Girls' Association Website https://hokkaido-camera.com/